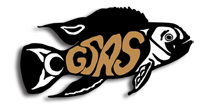 Missed Cory's Puffer Talk? Watch it here!
Posted on Thu, 21 Sep 2017 by Erik
Cory McElroy has graciously agreed to let us make his puffer presentation from our September meeting available to anyone who is interested, even non-members. Thanks, Cory! And for those in Washington state who still have not joined GSAS, we have over 100 videotaped presentations in our library, available exclusively to our members!