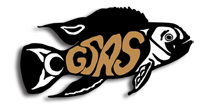 January 9: Dean Tweeddale!
Posted on Wed, 27 Dec 2017 by Erik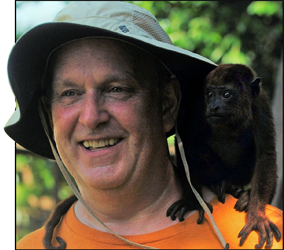 Join GSAS for our first meeting of 2018, when local super-member Dean Tweeddale speaks on his recent fish collecting experience in Peru. Meeting starts at 7:30, social time at 6:30, usual meeting location at SPU. Monthly auction to follow.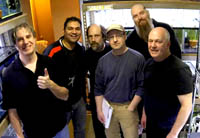 Dean writes:
I've been keeping fish in some form or other for about 53 years. I started with four common guppies that I had to keep in the toilet bowl for the first day and night. It was lucky we had a second bathroom in the house. They of course produced more guppies and by the time I was 13 I was trading or selling guppies back to the pet stores and had 7-10 tanks if you included the ones kept hidden from parental view under the stands. I joined GSAS in the early 80's and shortly after created my first fishroom. Now a few fishrooms later I'm keeping about 50 tanks and have one weakness when it comes to keeping fish. You see I'm not just happy having a tank full of nice looking fish and looking at them. I must figure out how to condition them to spawn and reproduce. That is my fish keeping challenge. I couldn't even begin to talk about the all fish that I've spawned, I probably have forgotten more of them that I can remember. But it has been just about everyone that I've set out to reproduce. The fish collecting trip to the Amazon was my first collecting trip and a lifelong dream.