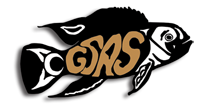 Greater Seattle Aquarium Society
The Greater Seattle Aquarium Society is a non profit corporation, organized under the laws of the State of Washington. The primary purposes of the society are to promote interest in the aquarium hobby, and to provide a forum for the exchange of information among aquarium hobbyists.
New to GSAS? Click here first for more information.
Latest News
Posted on Wed, 02 Jul 2014 by Deb
GSAS Picnic July 26th - RSVP Now!
This year's GSAS summer picnic is less than 4 weeks away!

The picnic will be held at Lower Woodland Park, shelter 4, 10:00 ~ 2:00 PM. This is a potluck, so bring your best appetizers, side dishes, or desserts. GSAS will supply a variety of burgers and beverages. Visit this URL to RSVP your dish and allow others to see what you're bringing!
One of the most fun things about the picnic is the plant raffle - everyone generally goes home with a few fabulous new plants! If you have plants you'd like to share, start saving your clippings. Dry goods are welcome too, but please leave fish and invertebrates at home. The weather may not be kind to them.
For more details, see this post on our mailing list.
Posted on Mon, 02 Jun 2014 by Susan
JUNE 10: HOME SHOW
Join us at the June meeting for a virtual tour of the aquariums and fish rooms of twelve GSAS members!
During the weekend of March 22, the Home Show team of judges, photographer, and videographer drove 187 miles around greater Seattle to bring you this aquaristic showcase. At our June meeting, you will see the rare fish and beautiful aquascapes that were recorded that weekend, vote for your favorite tank, and cheer as the participants receive awards.
Our annual election of board members will also be held at this meeting. We hope to see you there.
Posted on Sat, 26 Apr 2014 (updated Sat, 07 Jun) by Erik
General Auction Success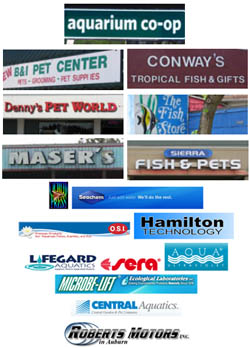 Thanks to everyone who worked, attended, bid on and sold items in our 2014 General Auction. In particular, we'd like to thank the local stores and other businesses who donated items to auction. We couldn't have done it without them!
Please remember to support those businesses who support us! Next time you're buying something from one of those stores, let em know.
Posted on Mon, 14 Apr 2014 by Erik
May 13: Rusty Wessel - Cichlids of the Maya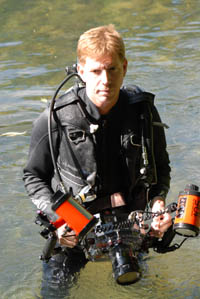 Our May speaker is Rusty Wessel. His presentation is Fishes of the Maya! A photo and video presentation on the fishes that live in the area where the ancient Mayan civilization once existed. It covers Southern Mexico, Guatemala and Western Honduras.
Rusty specializes in breeding Central American fish, predominantly cichlids and livebearers, in his fishroom of over 90 tanks and 8000+ gallons. He has taken his hobby to a point where he has successfully collected fish from the Africa, Central America and South America. He has introduced many new species of fish to the aquarium hobby; if it lives in the water, chances are that Rusty has either caught it, been bit or stung by it. Theraps wesseli, a beautiful and elusive cichlid discovered during one of his expeditions, was later named after Rusty by Dr. Robert Rush Miller, emeritus professor of the University of Michigan.
Rusty is a prolific author and photographer; his writings or photographs have appeared in a wide distribution of specialized publications. He has been heavily involved with the American Cichlid Association, including being awarded the ACA Fellowship, its greatest honor. On the local level, he is currently treasurer for the Louisville Tropical Fish Fanciers. Rusty has lectured and judged numerous fish shows throughout the United States, including the annual Florida Tropical Fish Farmers show and several ACA conventions.
After the meeting, join us for our monthly auction. General meeting info available here, and information about the monthly auction here.
Posted on Mon, 30 Dec 2013 (updated Mon, 03 Mar) by Erik Olson
GSAS 2014 Winter Schedule Announced