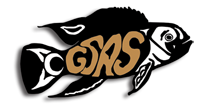 Greater Seattle Aquarium Society
The Greater Seattle Aquarium Society is a non profit corporation, organized under the laws of the State of Washington. The primary purposes of the society are to promote interest in the aquarium hobby, and to provide a forum for the exchange of information among aquarium hobbyists.
New to GSAS? Click here first for more information.
Latest News
Posted on Sun, 23 Nov 2014 by Erik
GSAS Spring Meeting Schedule and Topics
Here are the
upcoming meetings for the Spring 2015 GSAS Season
:
January 13 2015
Beyond the Can of Flakes (Jay and Carol Geiler)
February 10 2015
Freshwater Stingrays (Jen Reynolds)
March 10
Home Show
April 18 - Saturday!
BIG General Auction (at West Seattle)
May 12
Aquatic Plants (Kris Weinhold)
Posted on Thu, 13 Nov 2014 by Erik
Holiday Party December 16th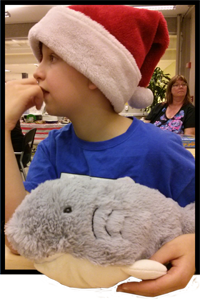 Mark your calendar! Our annual holiday party is coming up. On December 16th (one week later than normal meeting day), join us at the SPU Gazebo (same building as last year).
The holiday party is a relaxed social meeting to celebrate the last year. Activities include: eating, talking, year-end BAP awards, the traditional game of FISHO (with fabulous prizes), and a white elephant gift exchange. Maybe you can take home a plushie shark! Further details on the potluck and such will be published here next week.
Posted on Thu, 16 Oct 2014 (updated Tue, 28 Oct) by Erik
Plant (and Fish!) Auction Coming November 11th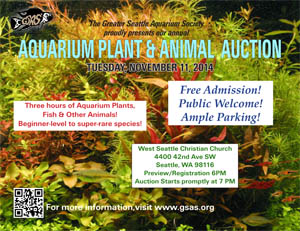 Join us on Tuesday, November 11th for our annual Aquatic Plant and Fish Auction! This is our second-largest fundraiser of the year, and a great way to acquire new plants, fish or inverts. The stock is mostly brought in from members, but we also get some commercially-grown aquatic plants. There will be stuff suitable for beginners and advanced aquarists alike!
The event has grown too large for our previous space, so like last year, we will be holding it at the West Seattle Christian Church at 4400 42nd Ave SW. This is a great large space, easy to navigate to from I-5 and the West Seattle Bridge, and has a lot of close parking on the street and in two lots.
Bidding starts at 7, preview and setup at 6. Please read the auction guidelines for more information. Non-members are welcome! If you are a member, please pre-register your items. Also, if you have a large number of donations, contact auction chair Erik at erik@thekrib.com.
Hoping for a record turnout!
Posted on Mon, 15 Sep 2014 (updated Thu, 16 Oct) by Erik
October Speaker: Klaus Steinhaus (CARES + Tropheus)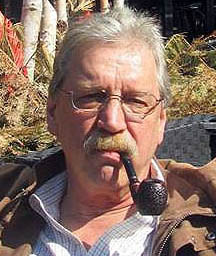 Our October GSAS speaker will be Klaus Steinhaus. Klaus was born in Germany in 1948 and got his first aquarium in 1956 in which he kept Guppies and Platties. He started Cichlids in 1967 and has specialized in African Cichlids since 1974. He was a member of the German Cichlid Association from 1976 to 1982, when he moved to Canada. He currently is a member of the Durham Region Aquarium Society and the American Cichlid Association. Klaus is also an official speaker for C.A.R.E.S.
Klaus will be giving two presentations. On Tuesday October 14th, he will speak on the CARES program, its history and people, how to participate, and the state of aquarium fish conservation. Klaus' website assures us that his presentation will be 45 minutes long. :)
We will also have a members-only meeting on Sunday, October 12th in the afternoon at a North-end location. Click here for more information. This presentation will be on keeping the African Cichlid genus Tropheus.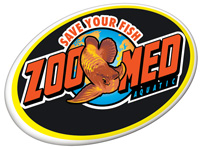 Klaus's talk is sponsored by Zoo Med Labs as part of the ACA Speaker Program. Thanks Zoo Med for your support!
Posted on Thu, 28 Aug 2014 (updated Sat, 06 Sep) by Erik
September 9 - Updated Meeting Information!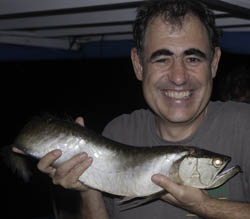 We are pleased to announce more details on our September 9th meeting (6:30 social, 7:15 announcements, 7:30 main presentation)
Our usual room is not available this month, so the meeting will be in Demaray 150 (the same room as the June Home Show meeting). Parking can be annoying, so come a little early.
The presentation by Juan Miguel Artigas Azas will be Cichlids from Mexico! (Previously we'd reported this as Cichlids from Costa Rica; however, this talk has apparently not been presented since dinosaurs and 35mm slide projectors roamed the Earth.)
Our first monthly auction will take place shortly after the main presentation. Sellers, pre-register your items, please!
Bowl Shows are Back! Our new chair Mike Ward says 'Open category this month.'
Members-only Meeting on September 7th. Juan Miguel will present a second talk, just for members, on Goodeids. Details here.
Posted on Tue, 12 Aug 2014 by Erik
September 9: Juan Miguel Artigas Azas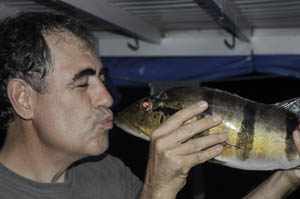 Our first meeting for the 2014-2015 season is Juan Miguel Artigas Azas, who comes to us direct from the center of Mexico. Juan Miguel is the editor of The Cichlid Room Companion, one of the oldest and most relevant cichlid hobbyist websites out there. Juan Miguel is always traveling to natural habitats in Mexico and other countries, observing and photographing the fish he loves, trying to understand their natural history and relationships. He has written articles for hobby and pro aquarium publications alike.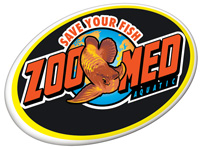 Juan Miguel's talk is sponsored by Zoo Med Labs as part of the ACA Speaker Program. Thanks Zoo Med for your support!
At the time of writing, we hadn't settled on which talk we'd most like to hear, so feel free to drop us a line. There will be another post with further details as September approaches...
Posted on Mon, 11 Aug 2014 (updated Wed, 29 Oct) by Erik
2014 Fall Lineup Announced
Posted on Sat, 26 Apr 2014 (updated Sat, 07 Jun) by Erik
General Auction Success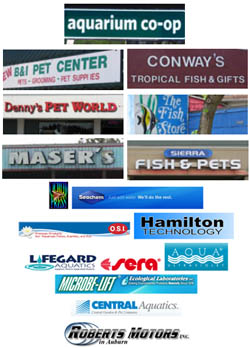 Thanks to everyone who worked, attended, bid on and sold items in our 2014 General Auction. In particular, we'd like to thank the local stores and other businesses who donated items to auction. We couldn't have done it without them!
Please remember to support those businesses who support us! Next time you're buying something from one of those stores, let em know.