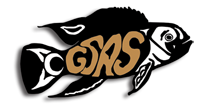 Greater Seattle Aquarium Society
The Greater Seattle Aquarium Society is a non profit corporation, organized under the laws of the State of Washington. The primary purposes of the society are to promote interest in the aquarium hobby, and to provide a forum for the exchange of information among aquarium hobbyists.
New to GSAS? Click here first for more information.
Latest News
Posted on Tue, 17 May 2016 by Erik
Thanks to our 2016 Auction Donors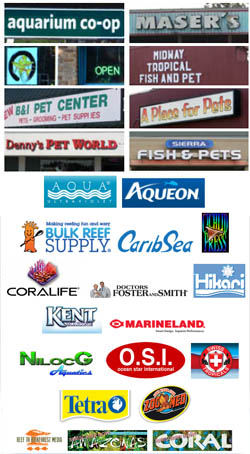 A huge thanks to all the attendees and volunteers at our 2016 Big General Auction -- we sold a ridiculous number of items, and will be able to keep GSAS running quite healthily for the next year, including some speakers from across the country and even the ocean (hopefully no cancellations this time!)...
Please buy stuff from all the local stores and national companies that provided us with the huge variety of donations this year! We are really appreciative of their support.
Posted on Tue, 17 May 2016 by Erik
2016 Home Show available for all!
Thanks to the generosity of the entrants, the home show video is available in its entirety here!
Please feel free to share the link to this free presentation to friends, social media, etc. Spread the word about GSAS! Also please check out the photo gallery and previous year archives.
Posted on Sun, 24 Apr 2016 by Erik
May 10 - Home Show
Join us May 10th, 7:30 PM (social time 6:30) for our annual Home Show meeting. Back in March, the team of judges, photographer and videographer visited ten members' homes. Since then, we've been working tirelessly editing video and photos, and deciding on the winners. Come see the results at our normal meeting location, normal time. It's a fun peek into the real range of our hobby, from single nano-tank apartments to pro-looking fishrooms; tanks with hundreds of tiny tiny fish, or maybe just one really huge fish!
Afterwards, stick around for the monthly auction. Directions to the meeting here.
Posted on Fri, 18 Mar 2016 by Erik
April 23 - Our Huge Annual Auction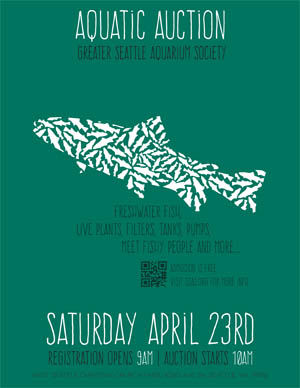 Join us Saturday, April 23th for our annual Massive General Auction (note special date, time and location)! Once again, we are holding it at the West Seattle Christian Church, 4400 42 Ave SW. There is lots of parking on-street and in nearby lots. Registration starts at 9AM, and bidding at 10AM sharp.
You might see about anything at the General Auction -- aquatic animals, plants, tanks, decor, drygoods. Items come from local store donations, national product manufacturers, and most importantly, our members themselves. You might find that brand-new LED light fixture, or maybe a box of 20-year-old heaters. There will literally be truckloads of items this year... Check our Facebook page for a photo gallery throughout the month as we approach the date. Also many members post what they are selling on our mailing list Airstone.
This event is our club's main fundraiser, so we hope to see you there to support us with your donations, split items and just buying things! A good turnout will help us bring in great speakers for the next year. We also need lots of volunteers (computer operators, runners, raffle ticket sellers, etc). You don't have to volunteer all day, even an hour helps. You can also help by printing out one of the five collectible posters, and getting it put up in your favorite store or community bulletin board.
Whether you're a seller or buyer, please take a minute to review the auction guidelines. If you are bringing items to sell, please pre-register here if at all possible.
Posted on Mon, 22 Feb 2016 by Erik
March 8: "Pleco" Barbie Fiorentino
Our March meeting will be the return of Barbie Fiorentino, speaking on Spawning Loricariids.
Barbie is an avid hobbyist. She maintains just over 5000 gallons of tanks, between her home and small shop in Spokane, WA. She keeps more than 30 colonies of Loricariids and has spawned 23 species to date. She frequently jokes that she has a lack of ability to focus, but it's more that she enjoys fish, from Tanganyikan cichlids to the tiniest of tetras. She is a long time moderator at Planet Catfish, and a past president of her local club. Her husband is luckily very supportive of her hobby. They share their home with their 2 English Mastiffs. Research into refining their diets soon triggered research into the foods we use for our fish. So many paths and they all lead back to refining that passion for fish keeping!
Barbie last visited our club in 2010, and the talk was very well-received. She has some new pictures and information in the intervening 6 years. She will also be bringing some fish for the monthly auction!
Posted on Tue, 19 Jan 2016 by Erik
February 9: Albert So
For our February meeting, we are pleased to welcome Albert So, a semi-regular contributor to Airstone ("Dummy One"), and a member of multiple local and national clubs. Though often quiet on our list, Albert has spawned a ton of unusual fish over his 30+ years in the hobby. If you bought an Apistogramma in the Portland Area, odds are good it is one of his fish.
Albert will share some of his accumulated knowledge in a talk called Secret Diary of a Fish Addict: Fish Romance (the G Version), a hobbyist's guide to breeding ornamental fish with case studies on several specific types.
After the meeting, stick around for our monthly auction!
Posted on Sat, 02 Jan 2016 by Erik
January 12: Gianne Souza on Bettas
We are pleased to present our first meeting on Bettas in over 20 years! Gianne Souza hails from Edmonds by way of San Francisco, where she fell in love with the genus while in graduate school within arm's reach of the California Betta Society. Here's what she said about the talk to our speaker coordinator back when they were planning in the fall:
"[...] A general talk on bettas... I can show the different form and color varieties that we have in the shows, and the basic structure of the IBC's show system both here in the US and in Europe and Asia. Then I can talk about how I care, select, breed, spawn, and show them. I have a lot of videos that I can share on a wide range of topics. I can also talk about my experience with wild Betta burdigala and Betta rubra. My colony of rubra is exploding, so I [may] be able to bring some pairs or trios for the club. They are a beautiful middle sized mouthbrooder and only recently were introduced back into the hobby. They are very friendly and act like little puppies! [...] perhaps a few of my show bettas."
For more information on Gianne, including a bio, check here.
Usual location (SPU Otto-Miller 109), usual time (7:30 PM meeting start, 6:30 socializing). After the meeting, we will have our usual monthly auction. Hope to see everyone there!
Posted on Fri, 01 Jan 2016 (updated Sun, 21 Feb) by Erik
Spring Schedule Announced
We have a very exciting and packed spring coming up, including four out-of-town 'big' speakers! All meetings are our usual 2nd Tuesday of the month at SPU, except the General Auction, which will be a Saturday at West Seattle:
January 12, 2016

Gianne Souza - Bettas

February 9, 2016

Albert So - Secret Diary of a Fish Addict

March 8, 2016

Pleco Barbie Fiorentino

April 23 2016

General Auction (Special Date - Saturday - West Seattle)

May 10, 2016

Home Show Presentation

June 14, 2016

Paul Loiselle!