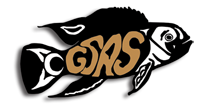 GSAS: Plant Auction - THANK YOU!
Posted on Wed, 30 Nov 2016 by Erik
A big thanks to everyone who participated in our big plant auction this month... Florida Aquatic Nurseries, who gave us hundreds of dollars worth of free plants, Wholesale Fish and Pets who gave us a nice discount on our order and included some freebie tissue culture bags, Aquarium Zen who spontaneously donated some new and unusual species, and the mysterious new Member #1160 who donated all the items she brought.
Thanks also to auctioneer Phil and his record time of 2.85 items per minute, our crack team of recorders, registrar, preview entry kids, and runners.
Finally, thanks to all of you who came and purchased things. We are hoping to have two very cool plant speakers next year to make up for the recent drought on the topic.