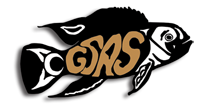 GSAS: March 14th - Home Show Presentation
Posted on Sun, 26 Feb 2017 by Erik
Short version: March 14th, 7:30 PM, SPU Otto-Miller Hall 109, Home Show Video, Judging and Awards!
You've been hearing the hype for months, now come see the show -- Our panel of judges and photographers invaded eight homes in the Puget Sound area. At our next meeting, we will present a 45-minute video of it all, followed by an awards presentation of the best aquariums. If this is the first time you've seen a home show, take a look at last year's video.
Here is a quick commercial for the meeting:
As always, following the presentation, we will have our monthly auction.