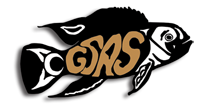 GSAS: GSAS Huge General Auction is April 22nd
Posted on Thu, 23 Mar 2017 (updated Fri, 07 Apr) by Jay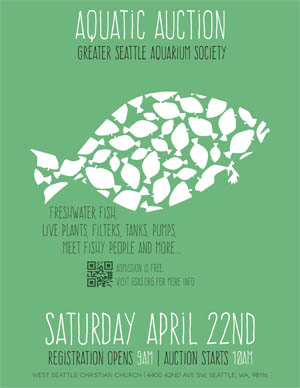 Here we go again Seattle... One of the largest aquarium societies in the country is having their largest event of the year. The annual General Auction is scheduled for April 22 at the West Seattle Christian Church, 4400 42 Ave SW. There is nothing related to the aquarium hobby you won't be able to find at this event. Last year we had a blast and so far this year it is shaping up to be even bigger. Check out our Facebook page for all updates and photos of just a sampling of what will be at the auction. This is one event that you will not want to miss.
There is plenty of free parking both on-street and in nearby lots. Registration starts at 9AM and we start the auction at 10AM. We don't stop until everything is gone at around 4PM. So come out for a few minutes or stay all day and see what great items you can get for a bargain.
We have new items donated by both the local sponsor stores and major aquatic companies. Our members bring amazing items that they have collected over their years of aquarium keeping that are considered treasures in the hobby. Come on out and don't let that deal of the year slip past you.
You can even help out by printing out one of the five collectible posters, and hanging them on local boards that allow it.