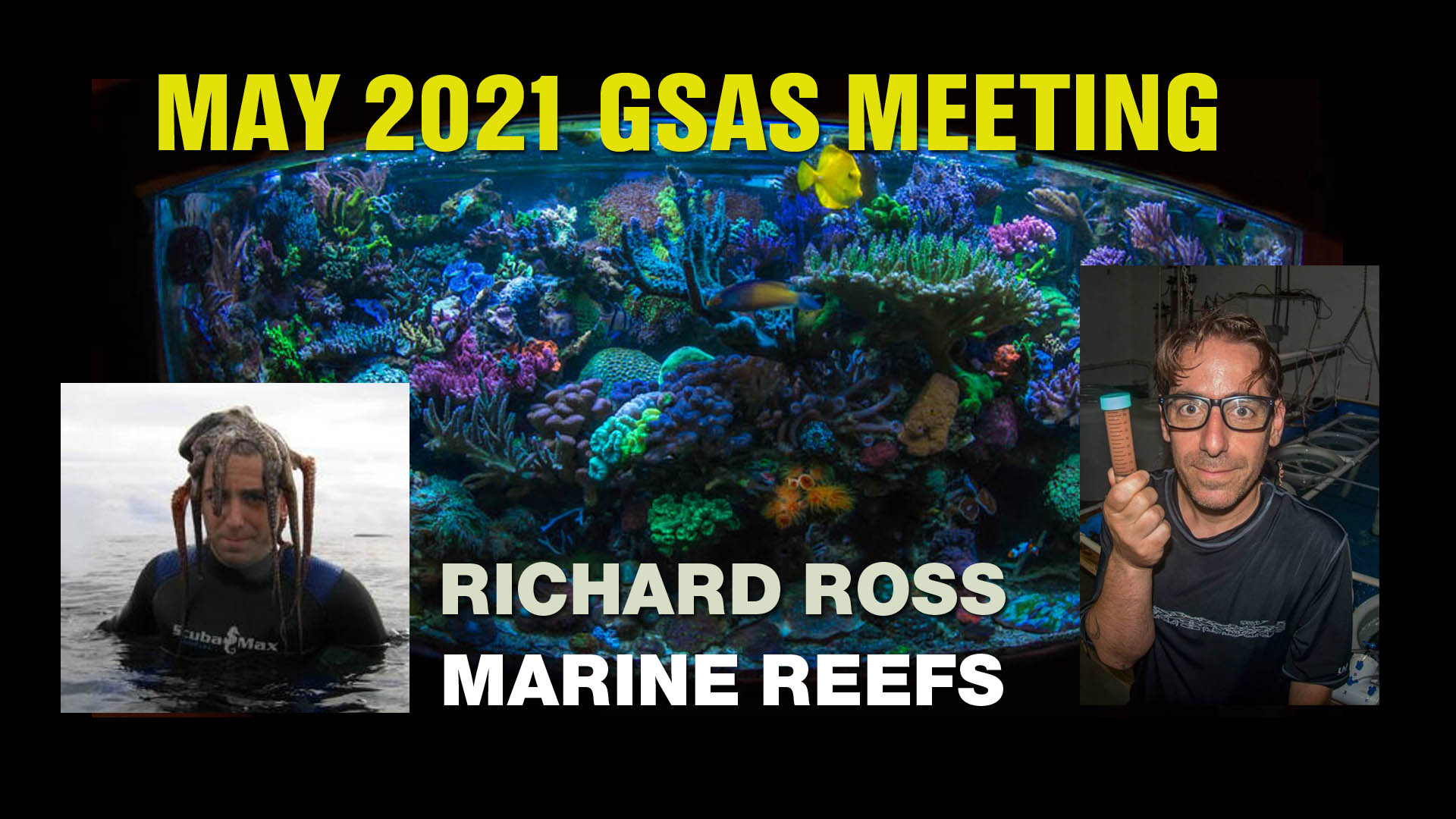 Tuesday, May 11th, 7:00 PM PDT
Livestream at gsas.org/stream
Richard Ross has kept saltwater animals for over 30 years, has worked in the aquarium industry and trade (maintenance, retail, wholesale). He is known for his Skeptical Reefkeeping article series, coral spawning and restoration, his groundbreaking work with cephalopod husbandry, for managing the ambitious 212,000 gallon reef tank and the Coral Spawning Lab at the Steinhart Aquarium in the California Academy of Sciences. He has consulted for a coral farm/fish collecting station in the South Pacific. He is an avid underwater photographer/videographer and has been fortunate to scuba dive many of the worlds reefs.
Rich has many Accolades and accomplishments: In 2015, the Marine Aquarium Conference of North America (MACNA) named him Aquarist of the Year Award. His work has been covered by Scientific American, National Geographic, Animal Planet, Penn's Sunday School, NPR's Science Friday, Discovery News, Fox News and more. He has presented entertaining and informative talks to numerous national audiences.
At home he cares for a 400 gallon reef system and a secret home lab. When not doing aquarium activities, he enjoys glass blowing, juggling, ice skating, horseback riding, mixed martial arts, and exercising his philosophy degree.