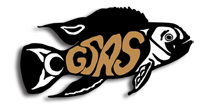 Greater Seattle Aquarium Society
The Greater Seattle Aquarium Society is a non profit corporation, organized under the laws of the State of Washington. The primary purposes of the society are to promote interest in the aquarium hobby, and to provide a forum for the exchange of information among aquarium hobbyists.
New to GSAS? Click here first for more information.
Latest News
Posted on Wed, 14 Jun 2017 by Deb
GSAS Picnic July 8th
Where: Lower Woodland Park Shelter #3 (map/directions)
When: July 8th, 2017 10am - 3pm (or longer if people like - we have the site all day)
GSAS will be providing burgers (both beef and salmon), all beef hotdogs, and a variety of drinks. Please bring a dish to share!
We will also be having our plant exchange. Trim up some plants out of your tanks and bring them to the picnic. We will draw numbers and everyone will get a chance to choose something from the table. No live animals please - the weather is usually not kind to them.
Volunteer help for grilling is always appreciated. Let me know if you'd like to take a turn at the grill or help out in another way.
RSVP to me personally. This helps to make sure we have enough food for all that attend!
Deb Alverson
Picnic Chair

Posted on Wed, 17 May 2017 by Erik
June 13th Meeting: Rachel O'Leary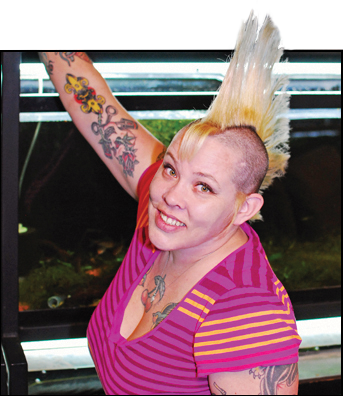 We are thrilled to have Rachel O'Leary from Mount Wolf, PA as our June speaker.
Rachel is an unmistakable personality within the aquarium hobby. In addition to speaking all around the country and the world, she provides freshwater aquarium livestock, plants, and aquascaping materials from around the globe, personally interacting with every customer. Rachel produces educational content on her YouTube channel, including species spotlights and informational tips for the avid hobbyist. Rachel is a frequent contributor to Amazonas magazine and The Aquatic Gardener. She also wrote a book with co-author Mark Denaro entitled The 101 Best Freshwater Nano Species. Rachel has spent the last 15 years studying invertebrate husbandry, aquascaping, and breeding practices. Rachel's fish room consists of over 100 tanks ranging from 10 to 220 gallons, with a focus on nano species as well as dwarf Asian hillstream species and 3,000 gallons of outdoor container gardens used for breeding fish.
Rachel will present her main talk on Nano Fish on June 13th, usual time and place (Otto-Miller Hall, SPU campus, 7:30 meeting start, 6:30 social time). She will also present a second talk on shrimps and other invertebrates Monday the 12th, 6:00 PM at the Greenwood branch of the Seattle Public Library.
Posted on Tue, 16 May 2017 by Erik
Auction 2017: Thanks to our Donors and Sponsors!

A huge thank-you to our local sponsor stores and national donors for supporting us in our most recent big auction. Please help support them by stopping by and buying their stuff!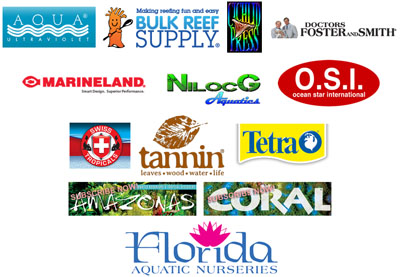 Posted on Sun, 23 Apr 2017 (updated Wed, 03 May) by Erik
May 9: Bart Laurens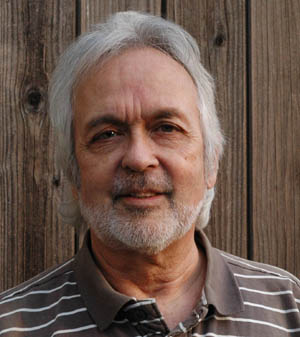 We are incredibly lucky to have Bart Laurens as our May speaker -- shedding light on the topic of Dutch Aquascaping, a classic aquarium planting style that predates Nature Aquarium by decades. Normal room (SPU, Otto-Miller Hall 109), normal time (6:30 social/setup, 7:30 meeting start).
Bart Laurens started his first aquarium at the age of 8, and became a member of the Dutch aquascaping organization N.B.A.T. at age 10. His specialty is Dutch Aquascaping, as typified by his ten-foot-long 260-gallon award-winning aquarium.
Bart has given 40 presentations in The Netherlands, and maintains a website about his hobbies. He has also worked with terrariums, breeding reptiles, amphibians and insects. He is also an enthusiastic photographer.

We will also have a small monthly auction, if you couldn't get enough of the recent April blowout!
Posted on Sun, 19 Mar 2017 by Erik
2017 Home Show Video now available
The video from this year's home show is now available for your viewing pleasure!
Also see the slide gallery and previous years here.
Posted on Thu, 29 Dec 2016 (updated Thu, 16 Feb) by Erik
GSAS Spring Season Dates and Topics
Here are the upcoming meetings for the first half of 2017!
January 10, 2017

"My Favorite Fish" - Eight Individual Perspectives from the GSAS membership.

February 14

Tom Barr - something about aquarium plants

March 14

Home Show Presentation

April 22 (Saturday)

General Auction, West Seattle Christian Church.

May 9

Bart Laurens - Dutch Aquascaping

June 13

Rachel O'Leary - Nano Fish
Posted on Wed, 30 Nov 2016 by Erik
Plant Auction - THANK YOU!
A big thanks to everyone who participated in our big plant auction this month... Florida Aquatic Nurseries, who gave us hundreds of dollars worth of free plants, Wholesale Fish and Pets who gave us a nice discount on our order and included some freebie tissue culture bags, Aquarium Zen who spontaneously donated some new and unusual species, and the mysterious new Member #1160 who donated all the items she brought.
Thanks also to auctioneer Phil and his record time of 2.85 items per minute, our crack team of recorders, registrar, preview entry kids, and runners.
Finally, thanks to all of you who came and purchased things. We are hoping to have two very cool plant speakers next year to make up for the recent drought on the topic.