Greater Seattle Aquarium Society
The Greater Seattle Aquarium Society is a non profit corporation, organized under the laws of the State of Washington. The primary purposes of the society are to promote interest in the aquarium hobby, and to provide a forum for the exchange of information among aquarium hobbyists.
New to GSAS? Click here first for more information.
Latest News
Posted on Sat, 25 Jan 2020 by Erik
February 11th Meeting: Lawrence Kent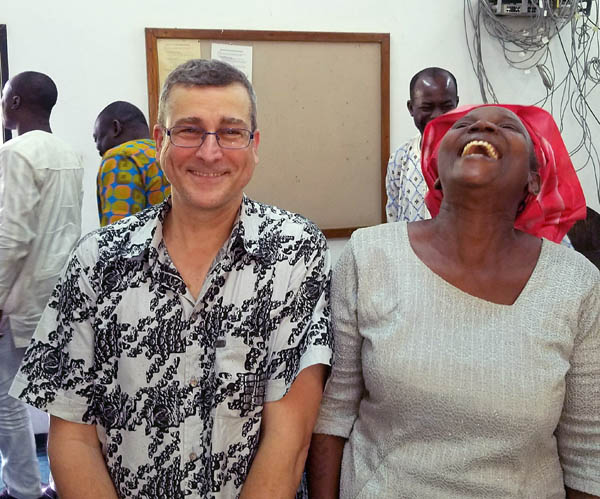 Our February speaker is Lawrence Kent who will share with us the presentation he made last summer as the keynote speaker at the American Cichlid Association's annual convention -- "Holy Grail Cichlids, Friends, and Other Fish:Two West African Stories."
The presentation will cover his recent trip to the Islamic Republic of Mauritania and other forays into the wild world of Nigeria. He found some interesting fish in both of these strange and rarely visited countries, and not just cichlids but also characins, mormyrids, and catfish. If you like African fish or just funny stories, please come!
Lawrence has been a grateful member of GSAS for 13 years. He has made fish presentations in twenty cities, collected fish in 23 countries, and published two dozen articles in Tropical Fish Hobbyist, Cichlid News, Buntbarsche Bulletin, and very recently the German magazine DATZ. He currently serves as an Associate Editor of Amazonas magazine. Lawrence keeps 27 tanks at home filled with African cichlids, Southeast Asian labyrinths, and self-collected native fish.
Posted on Sun, 08 Dec 2019 by Erik
Thank you to our 2019 Auction Donors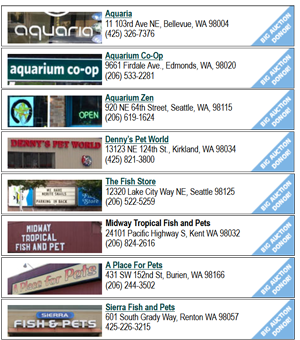 Thanks so much to all the folks who bought and sold at our 2019 General Auction. The auctions are the club's primary funding, so your bidding is helping us bring more big speakers, fund the huge home show coming up in February, and pay for the BAP and HAP awards coming up this month.
A special shout-out to our local stores who donated product, even with the weird fall schedule we had this year. Please let them know by visiting and purchasing from them this holiday season and the upcoming year.
Posted on Thu, 21 Nov 2019 by Erik
2019 T-Shirts Available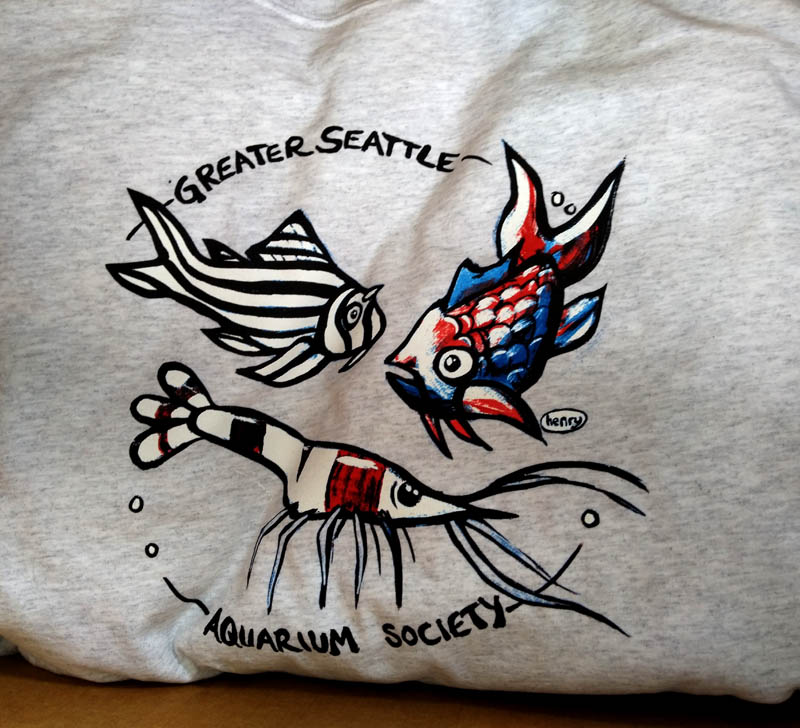 We've had some requests from people who couldn't make it to our auction or meetings to buy our nice new T-shirts (design by Ryan Henry Ward of Seattle mural fame). For a few bucks extra, we'll ship you one. Go to https://gsas.org/t-shirt/ to order.