Greater Seattle Aquarium Society
The Greater Seattle Aquarium Society is a non profit corporation, organized under the laws of the State of Washington. The primary purposes of the society are to promote interest in the aquarium hobby, and to provide a forum for the exchange of information among aquarium hobbyists.
New to GSAS? Click here first for more information.
Latest News
Posted on Thu, 14 Feb 2019 by Erik
Aquarium Plant Convention in Seattle This May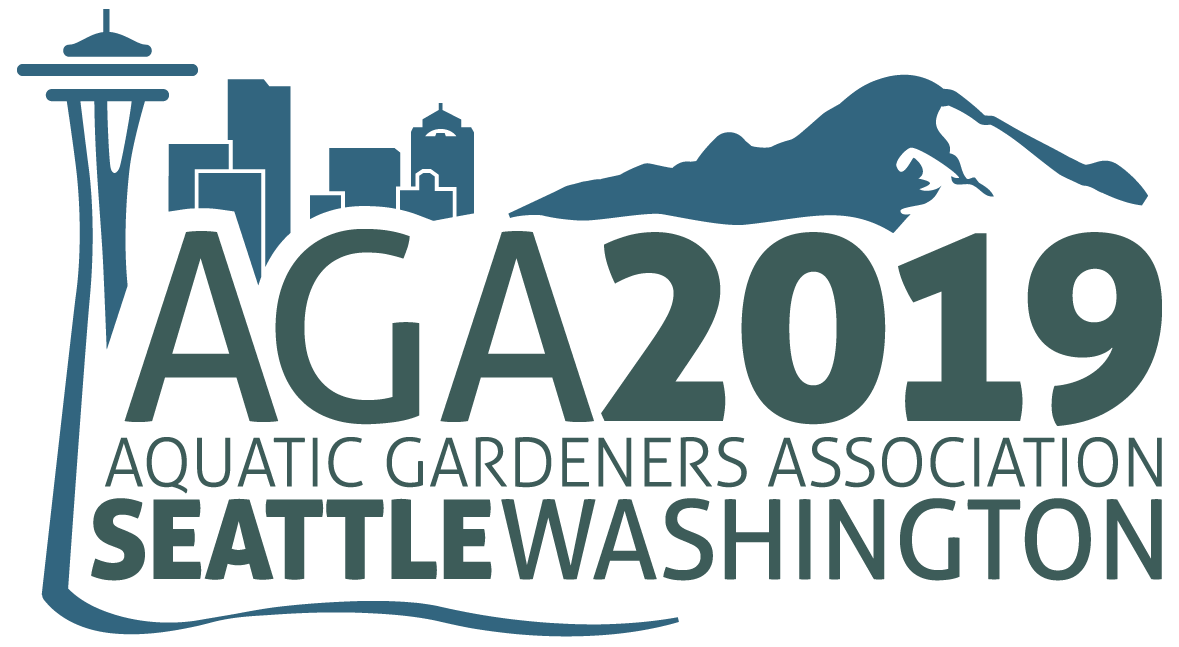 GSAS is proud to be hosting the Aquatic Gardeners Association 2019 convention, which will be held May 2-5 at the Renton Red Lion. We have a full lineup of speakers, an aquascaping demo from Dennis Wong, two (sold out) workshops, a Saturday night banquet featuring a second talk from Christel Kasselmann... plus so many vendors, we had to have two rooms! Sunday will be a huge plant (and plant-related) auction that may put the GSAS Plant Auction to shame. See all the details at our convention website.
If you are a GSAS member, you can get the "member rate" by registering via this special link ($22 savings off the non-member rate). Registration has already broken AGA records, and is likely to sell out at this point!
Posted on Mon, 11 Feb 2019 by Erik
February Meeting CANCELLED
Sorry folks, with all the snow, and with our speaker canceling his flight, we have decided to cancel the meeting. Stay safe and we will see you in March!
Posted on Wed, 09 Jan 2019 (updated Mon, 11 Feb) by Erik
February 12th: Anthony Mazeroll - Fishes of Cambodia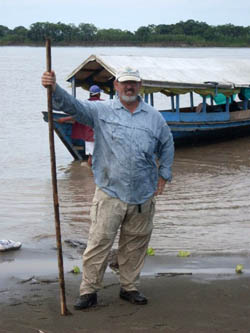 February 12th, Otto Miller Hall, 7:30 PM
Our February meeting's presentation is Fishes of Cambodia - Hidden Gems, presented by Dr. Anthony Inder Mazeroll. He describes the talk as a photographic guide to the fishes he encountered in different habitats in Cambodia.
Dr. Mazeroll is a professor of Biology and Environmental Studies at Soka University of America. He has been keeping fish since the age of 8, and currently has a 2-car garage converted into a fishroom, as well as a 500-gallon Peruvian Amazon biotope tank in his living room. He divides his time between Southern California and Peru, where he is the executive director of the Amazon Research Center for Ornamental Fishes in Iquitos.
Meeting starts at 7:30 PM, 6:30 social, with traditional monthly auction to follow.
Posted on Thu, 20 Dec 2018 by Erik
January 8th: Eric Thomas - Corydoras Stress Suicide!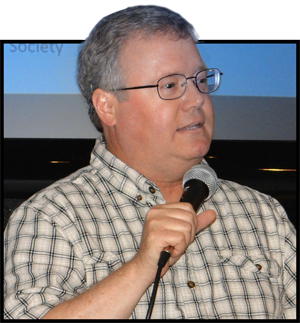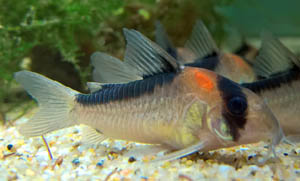 January 8, Otto-Miller 109, 7:30 PM
speaker is Dr. Eric Thomas, who will be giving a talk entitled I'm Dying to Get Out of Here! Self-induced Mortality in Stressed Corydoras Catfish. The presentation examines the phenomenon of self-poisoning of cories when they are stressed and confined in small volumes of water.
Dr. Thomas has been keeping fish since the late '60s (when he was 8). Eric and his brother Bill bred mouthbrooding cichlids as members of the now-defunct Tri-City Aquarium Society of Southern California. He dreamed of a career of either breeding endangered species of fish or designing toys for Mattel.
Professionally, Eric is an associate professor of Biology at University of the Pacific in Stockton, California where he primarily focuses on cutaneous pheromone production in frogs. On the hobby side, his interests lie in breeding catfish, primarily Corydoras and Loricariids. He keeps over 40 species in 24 aquaria, operates a YouTube channel and a Facebook Page, is a moderator on Planet Catfish and program coordinator for the Sacramento Aquarium Society.
Stay tuned after the talk for our usual Monthly Auction, which may include some of Eric's catfish.
Posted on Wed, 16 May 2018 (updated Fri, 18 May) by Erik
2018 Auction - Thank You!

A huge thank-you to our local sponsor stores and national donors for supporting us in our 2018 big auction. Please help support them by stopping by and buying their stuff!