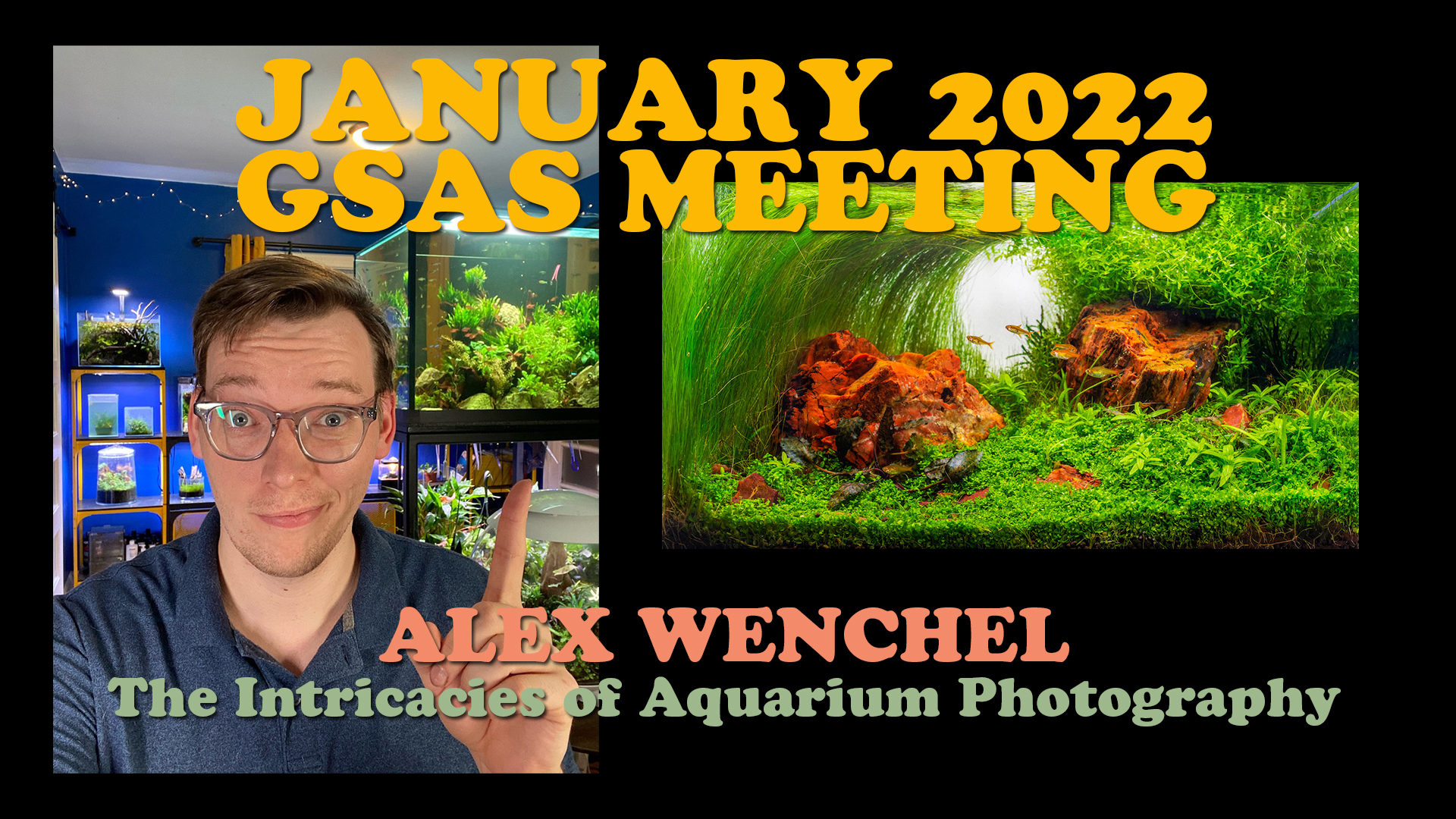 Tuesday, January 11th, 7:00 PM PST
Livestream at gsas.org/stream
Out of caution, we are taking our meeting online this month! In-person is cancelled, no auction.
Alex Wenchel is the creator and host of Tank Tested, a YouTube channel with 100,000+ subscribers. And little wonder, the beautiful visuals and professional storytelling are very entertaining. He has kept aquariums for over twenty years, but it's only been in the last few that has gotten into (award-winning!) aquascaping.
By trade, Alex is a documentary and natural history filmmaker based in Washington, D.C. and has been producing digital series for National Geographic. For instance, check out Nat Geo Wild's Wild's Wild Life with Bertie Gregory or Symbio's Wild Warrior.