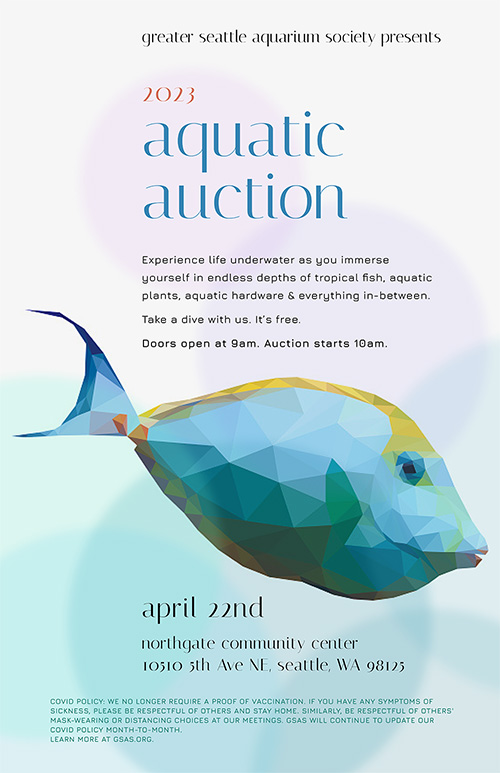 TL;DR: Saturday April 22nd, 10AM, Northgate Community Center (NEW!).
Fish, Plants, Tanks, Drygoods, EVERYTHING aquarium-related!
Cash or Cards accepted
COVID vaccination proof no longer required, but see note!
For the first time since 2019, it's the return of the GIANT GSAS General Auction. We did a medium-sized one last year, and now we're going full-size, including an appropriately-sized venue, the Northgate Community Center at 10510 5th Ave NE, Seattle, WA 98125. The community center has a moderate-sized parking lot (shared with the library), and there is a little bit of street parking in the Thornton Creek ravine nearby, and a lot of (paid) parking in the former Northgate Mall across the street. The site is also walking distance from the Link Light Rail Station!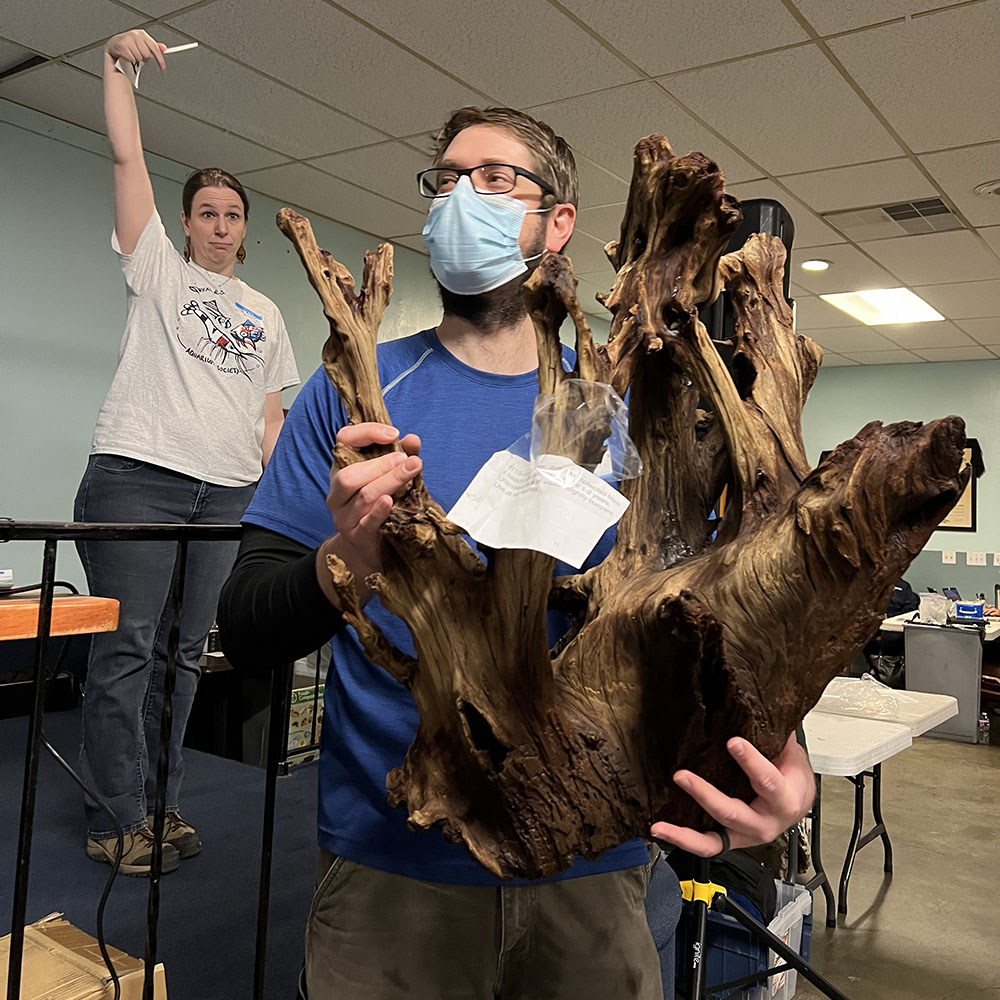 Bidding starts at 10 AM, preview and setup at 9. We keep going until everything's gone (likely mid-afternoon). Please read the auction guidelines for more information. If you are a member, please pre-register your items (up to 22 if you pre-register, 20 at the event). The board has even approved another one-time bump of the seller split to 70% (normally it's 60%)!
Will there be more giant logs like this? Maybe! Check Airstone and our Facebook page for updates and photos of the order and what members are bringing!
Non-members are always welcome to bid -- spread the news, print and hang the amazing poster from Amit! Volunteer to be a runner or recorder for a stretch.
Hope to see our entire membership there on the 22nd!
COVID UPDATE: We are no longer requiring proof of vaccination status. If you have any symptoms of sickness, please be respectful of others and stay home. Similarly, be respectful of others' mask-wearing or distancing choices at our meetings. GSAS will continue to update our COVID policy month-to-month.