Greater Seattle Aquarium Society
New to GSAS? Click here first for more information.
Most Recent Video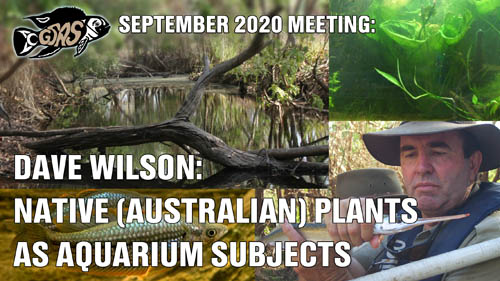 Latest News
Posted on Fri, 14 Aug 2020 by Erik
September 8th 7:00 PM: Dave Wilson - Australian Native Plants and Fish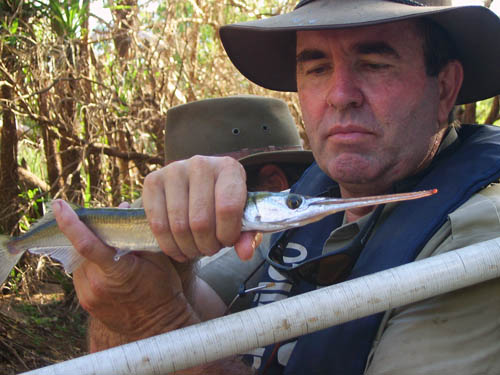 Location: YouTube livestream gsas.org/stream
Date: September 8th, 7PM PDT (slight earlier time)
Quarantine continues, and so do our virtual meetings. Our fall season kicks off with Dave Wilson doing possibly his first talk for an American audience!
Dave Wilson developed Australia's largest freshwater public aquarium in the early 1990's and continues to investigate the use of native water plants as aquarium subjects. He now runs an aquaculture business encouraging people to consider and use native fishes, crustaceans and plants as aquarium subjects and works toward getting better integration of the aquarium trade and government in issues of the security of exotic aquatics species.
Dave's presentation will focus on that exact topic, the use of native Australian plants, fish and crustaceans in the aquarium. We'll be taking questions for Dave via the YouTube Chat.
Posted on Sun, 08 Dec 2019 by Erik
Thank you to our 2019 Auction Donors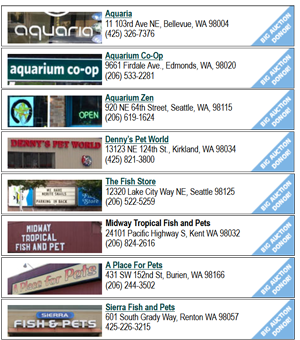 Thanks so much to all the folks who bought and sold at our 2019 General Auction. The auctions are the club's primary funding, so your bidding is helping us bring more big speakers, fund the huge home show coming up in February, and pay for the BAP and HAP awards coming up this month.
A special shout-out to our local stores who donated product, even with the weird fall schedule we had this year. Please let them know by visiting and purchasing from them this holiday season and the upcoming year.
Posted on Thu, 21 Nov 2019 by Erik
2019 T-Shirts Available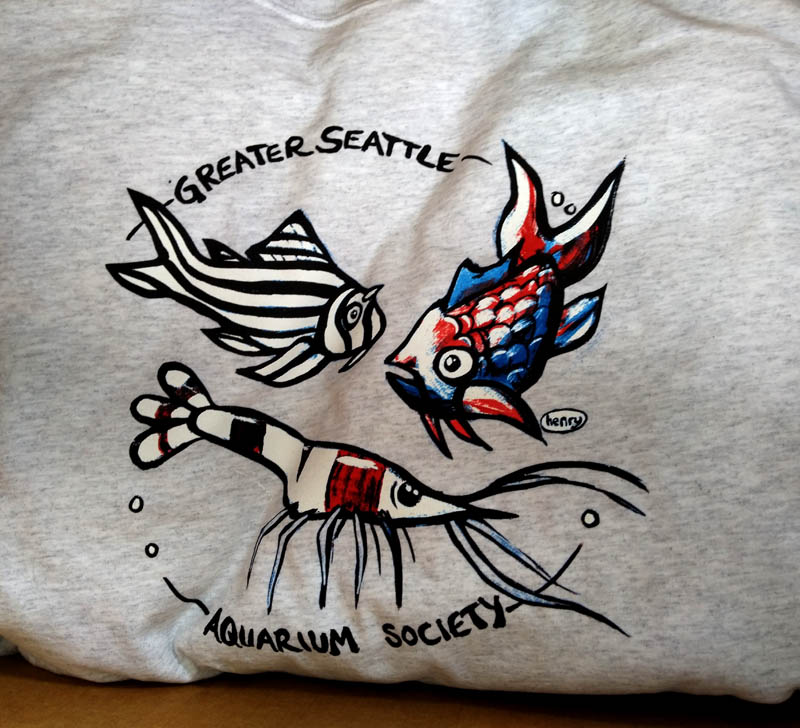 We've had some requests from people who couldn't make it to our auction or meetings to buy our nice new T-shirts (design by Ryan Henry Ward of Seattle mural fame). For a few bucks extra, we'll ship you one. Go to https://gsas.org/t-shirt/ to order.