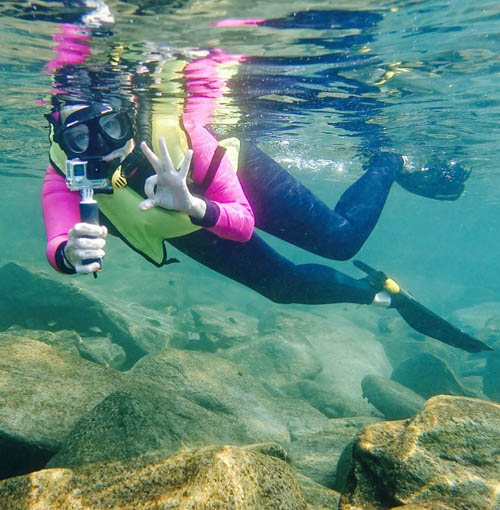 Quarantine continues, but so do the virtual meetings! Join us Tuesday May 12th at 7:30 PM (Pacific Daylight Time) at gsas.org/stream for something resembling a normal meeting (except for the auction), where we will be featuring Pam Chin presenting her recent trip to Lake Tanganyika.
Pam Chin, self described Cichlidiot, has been a long-time tropical fish enthusiast, having kept an entire fishroom "house" just for the enjoyment of it, not as a business. Her articles have been published in multiple magazines and journals, and received writing awards from the ACA and FAAS.
The organized and social aspect of the hobby is just as important to Pam as the fish: A staple at national conventions, Pam is a founding member of "Babes in the Cichlid Hobby", which has raised over $150,000 for cichlid conservation and research.
Combining the two together, Pam enjoys traveling with fish friends to see and photograph fish in their natural habitat. Surely, experiencing these fish in the wild makes one a better aquarist back home! Pam's presentation for us will feature underwater video and still photographs of observed fish behavior at she traveled along the Zambian coast of the lake.