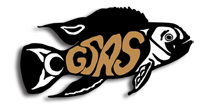 Greater Seattle Aquarium Society
The Greater Seattle Aquarium Society is a non profit corporation, organized under the laws of the State of Washington. The primary purposes of the society are to promote interest in the aquarium hobby, and to provide a forum for the exchange of information among aquarium hobbyists.
New to GSAS? Click here first for more information.
Latest News
Posted on Thu, 24 May 2018 by Erik
June 12th (and 11th): Gary Lange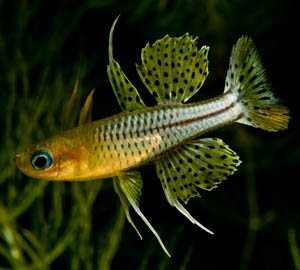 Our June meeting features Mr. Rainbowfish himself, Gary Lange, from St. Louis. One of our most requested speakers, this will be Gary's fourth trip to Seattle and GSAS. This time around, Gary will be speaking on the genus Pseudomugil, otherwise known as blue-eyes. These Australia/New Guinea fish are very popular nowadays, especially with the nano aquarium craze. Gary will be bringing some eggs to sell -- check Airstone for details! Normal date and time, June 12th, 7:30 PM, 6:30 social time. Otto-Miller Room 109. Monthly auction to follow.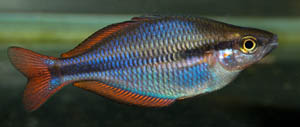 If that weren't enough, Gary has agreed to do a second presentation, on his most recent collecting experience. This talk, "Cruzing Papua", will be the day before the main meeting, June 11th, 7:00 PM. Same building (Otto Miller Hall), but room 127 (the room directly behind our normal room). This is just a presentation, so will get out much earlier.
Posted on Wed, 16 May 2018 (updated Fri, 18 May) by Erik
2018 Auction - Thank You!

A huge thank-you to our local sponsor stores and national donors for supporting us in our 2018 big auction. Please help support them by stopping by and buying their stuff!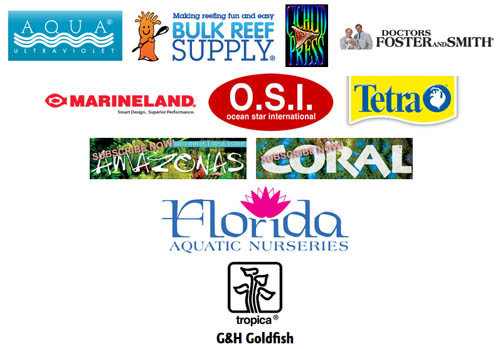 Posted on Thu, 03 May 2018 by Erik
Ad Konings: Second (Expedition) Talk May 9th
As mentioned in a previous post, Ad Konings will be presenting a talk on the cichlids of the African rift lakes Tuesday May 8th, at our usual location of Seattle Pacific University.
However, many members also would like to hear his most recent Lake Tanganyika expedition talk, so Ad has agreed to give a second presentation on Wednesday May 9th at the King County Library, Boulevard Park branch. This second meeting is just the talk, in a less-formal setting and starting earlier at 6:30. Hope you can join us for one or both of these presentations!
Posted on Sat, 21 Apr 2018 (updated Fri, 27 Apr) by Erik
May 8: Ad Konings!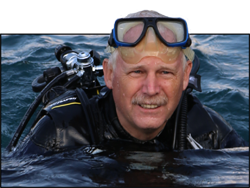 May 8, 7:30 PM, usual meeting location of Otto-Miller 109, SPU.
We are very pleased to announce our May GSAS meeting with special Internationally-famous guest speaker Ad Konings! Anyone who's been involved in the Cichlid side of the hobby will instantly recognize Ad, who over the past thirty years has authored and published some of the best books on the fishes of the African Rift Lakes. His photographs and video are famous for always featuring the fish in their native habitats. Ad is also a fierce advocate for the preservation of these fish, starting the Stuart Grant Cichlid Conservation Fund. He is always traveling to the lakes, and as such, his talks are always changing. At this time, we have no idea which talk we will ask him to give, but we can guarantee it will be fascinating!
Posted on Wed, 28 Feb 2018 by Erik
March 13: My Favorite Fish (or Whatever) Micro-Talks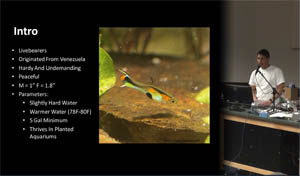 March 13, 7:30 PM, usual meeting location of Otto-Miller 109, SPU.
Join us for the return of My Favorite Fish, GSAS's series of member micro-talks, where members have just a few minutes to plead their case as to why their favorite fish should also be your favorite as well! This meeting was very well received in 2017, so we're bringing it back. This year, we have opened the category up to include a plant or two, an amphibian, an invert and even a parasitic organism. Should be a lot of fun.
After the meeting, stay for the monthly auction.
Posted on Wed, 27 Dec 2017 (updated Fri, 23 Feb) by Erik
Upcoming 2018 Meetings
Here is the winter/spring lineup of GSAS meetings:
January 9, 2018

Dean Tweeddale - Collecting in Peru

February 13

Lawrence Kent - How a Cichlid Guy got into Labyrinths

March 13

Micro-talks (TBD)

April 21 (Saturday)

Annual Huge Auction - 13035 Linden Ave N, Seattle, WA 98133 - New Location!

May 8

Ad Konings!

June 12

Gary Lange!