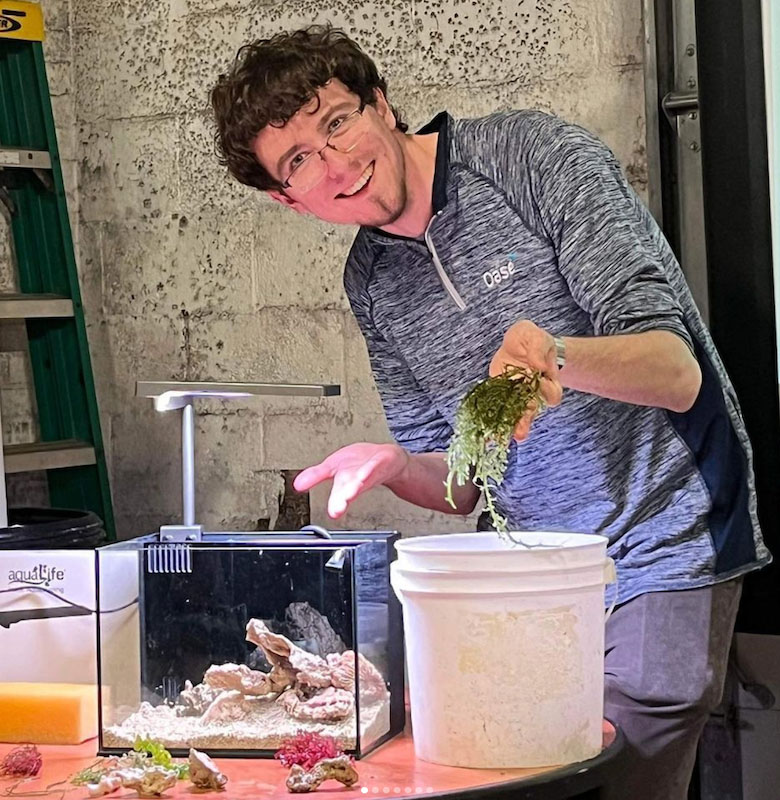 Tuesday, May 9th, 7:30 PM (6:30 PM Social)
Jonathon Butkus: "Live Macroalgae Aquascaping Demo"
SPU, Otto Miller Hall Room 109
Final 'scape to be auctioned off!
Also, bonus meeting May 8th, 7:30 PM. See below.
Jonathon Butkus has worked with aquariums his whole life, starting with a single goldfish, moving into oddball fish like archerfish and spiny eels in high school, and pursuing a degree in Aquatic Biology. He has worked in many job positions throughout the industry, while exploring various niches as a hobbyist: breeding fish, growing aquatic plants, aquascaping, macroalgae aquariums, and more. Today he works as the Midwest Territory Coordinator for Oase, but continues to also be a hobbyist.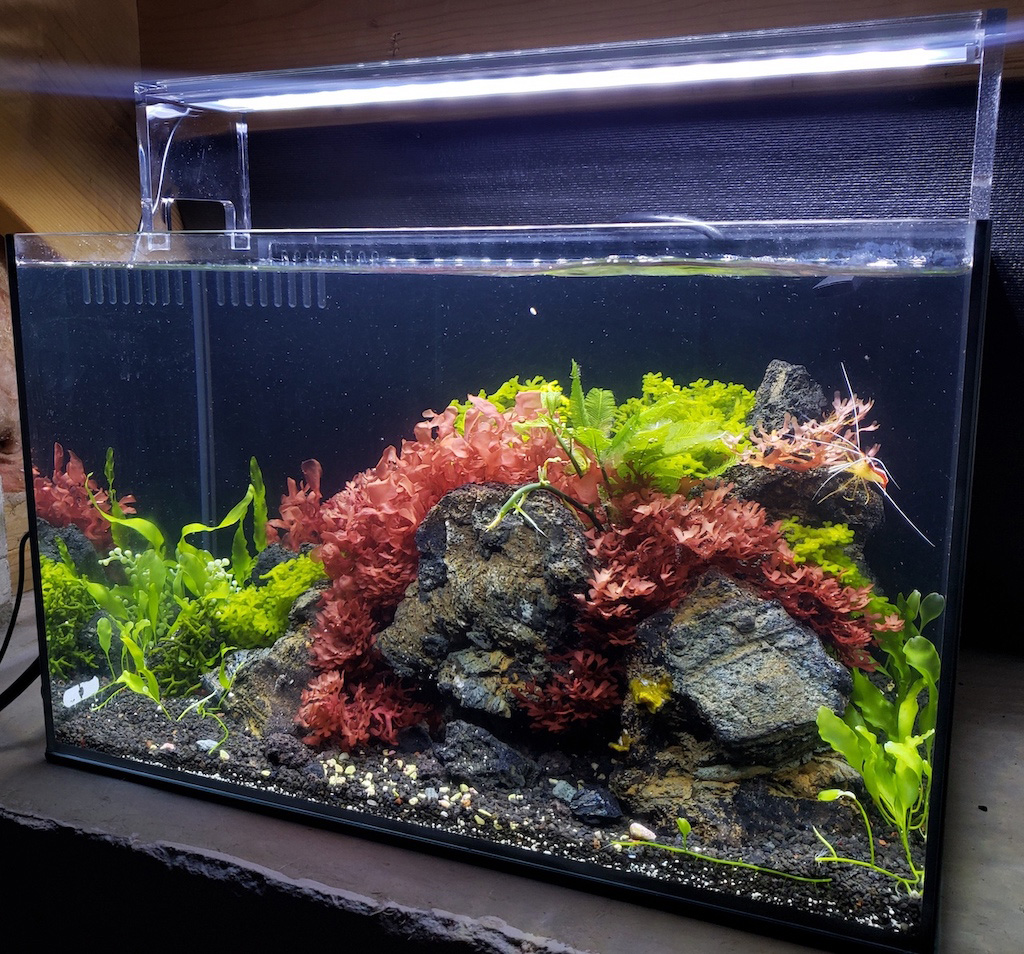 There has long been a lot of myths about saltwater aquariums. More often than not, one hears about them being more difficult to care for, or how they will drain the bank account. While these concerns are valid in some contexts, not all marine aquariums need to be difficult, nor are they exclusive to those willing to spend a pretty penny on specialty equipment. Macroalgae aquariums have become a popular and quick growing niche, and provides a great deal of parallels between planted aquariums and the salty side of our hobby. Join us as we discuss the details of setting up and maintaining a macroalgae aquarium, and the similarities to the familiar freshwater aquascape.
Jonathon will aquascape a small saltwater aquarium, live, using materials donated from Oase, Seahorse Savvy, and our Sponsor Store The Fish Store, and even more amazingly, we will auction the final setup afterwards!
After the presentation, join us for our Monthly Auction (sellers, pre-register your stuff here).
Bonus Informal meeting May 8th 7:30pm! The day before the meeting, join us at a member's home in West Seattle (3403 60th Ave. SW, but enter on SW Hinds St.) where Johnathon will tell us about the history of his employer, Oase, and talk about some of its new products.