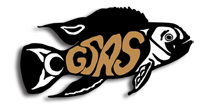 Greater Seattle Aquarium Society
The Greater Seattle Aquarium Society is a non profit corporation, organized under the laws of the State of Washington. The primary purposes of the society are to promote interest in the aquarium hobby, and to provide a forum for the exchange of information among aquarium hobbyists.
New to GSAS? Click here first for more information.
Latest News
Posted on Fri, 29 Jun 2018 by Deb
GSAS Picnic July 28th
Date: July 28th, 2018
Place: Lower Woodland Park Shelter #3 (map/directions)
Time: 3pm-7pm or so
The super awesome GSAS Family Picnic is coming up at the end of July so mark your calendar now! The club provides beef burgers, hot dogs, salmon patties, and all the fixins along with water and various sodas. Please bring a side dish to share with everyone.
We will also have our annual Picnic Plant Swap. Bring cuttings of plants to add to the pile and we'll all take turns choosing something new to take home. No live fish or other aquatic animals. please
Please RSVP either on Airstone or to me personally so I can make sure and get enough food and drink.
See you all soon I hope!
Deb Nicol

Posted on Sun, 17 Jun 2018 by Erik
On Vacation...
GSAS is on summer vacation! Meetings return in September, starting with Karen Randall. Meanwhile, join us for our annual picnic July 28 at Woodland Park -- further details to follow soon.
Posted on Thu, 24 May 2018 by Erik
June 12th (and 11th): Gary Lange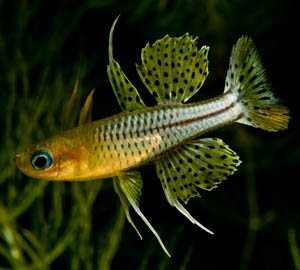 Our June meeting features Mr. Rainbowfish himself, Gary Lange, from St. Louis. One of our most requested speakers, this will be Gary's fourth trip to Seattle and GSAS. This time around, Gary will be speaking on the genus Pseudomugil, otherwise known as blue-eyes. These Australia/New Guinea fish are very popular nowadays, especially with the nano aquarium craze. Gary will be bringing some eggs to sell -- check Airstone for details! Normal date and time, June 12th, 7:30 PM, 6:30 social time. Otto-Miller Room 109. Monthly auction to follow.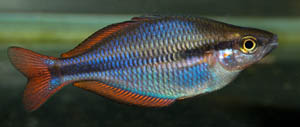 If that weren't enough, Gary has agreed to do a second presentation, on his most recent collecting experience. This talk, "Cruzing Papua", will be the day before the main meeting, June 11th, 7:00 PM. Same building (Otto Miller Hall), but room 127 (the room directly behind our normal room). This is just a presentation, so will get out much earlier.
Posted on Wed, 16 May 2018 (updated Fri, 18 May) by Erik
2018 Auction - Thank You!

A huge thank-you to our local sponsor stores and national donors for supporting us in our 2018 big auction. Please help support them by stopping by and buying their stuff!