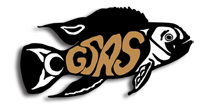 Greater Seattle Aquarium Society
The Greater Seattle Aquarium Society is a non profit corporation, organized under the laws of the State of Washington. The primary purposes of the society are to promote interest in the aquarium hobby, and to provide a forum for the exchange of information among aquarium hobbyists.
New to GSAS? Click here first for more information.
Latest News
Posted on Wed, 27 Dec 2017 by Erik
January 9: Dean Tweeddale!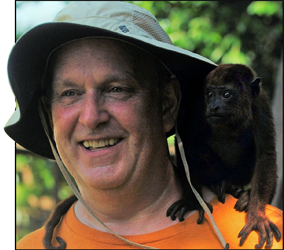 Join GSAS for our first meeting of 2018, when local super-member Dean Tweeddale speaks on his recent fish collecting experience in Peru. Meeting starts at 7:30, social time at 6:30, usual meeting location at SPU. Monthly auction to follow.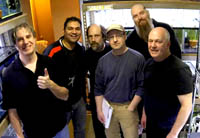 Dean writes:
I've been keeping fish in some form or other for about 53 years. I started with four common guppies that I had to keep in the toilet bowl for the first day and night. It was lucky we had a second bathroom in the house. They of course produced more guppies and by the time I was 13 I was trading or selling guppies back to the pet stores and had 7-10 tanks if you included the ones kept hidden from parental view under the stands. I joined GSAS in the early 80's and shortly after created my first fishroom. Now a few fishrooms later I'm keeping about 50 tanks and have one weakness when it comes to keeping fish. You see I'm not just happy having a tank full of nice looking fish and looking at them. I must figure out how to condition them to spawn and reproduce. That is my fish keeping challenge. I couldn't even begin to talk about the all fish that I've spawned, I probably have forgotten more of them that I can remember. But it has been just about everyone that I've set out to reproduce. The fish collecting trip to the Amazon was my first collecting trip and a lifelong dream.
Posted on Wed, 27 Dec 2017 by Erik
Upcoming 2018 Meetings
Here is the winter/spring lineup of GSAS meetings:
January 9, 2018

Dean Tweeddale - Collecting in Peru

February 13

Lawrence Kent - How a Cichlid Guy got into Labyrinths

March 13

Micro-talks (TBD)

April (Saturday)

Annual Huge Auction

May 8

Ad Konings!

June 12

Gary Lange!
Posted on Sun, 26 Nov 2017 by Erik
Plant Auction: Thanks!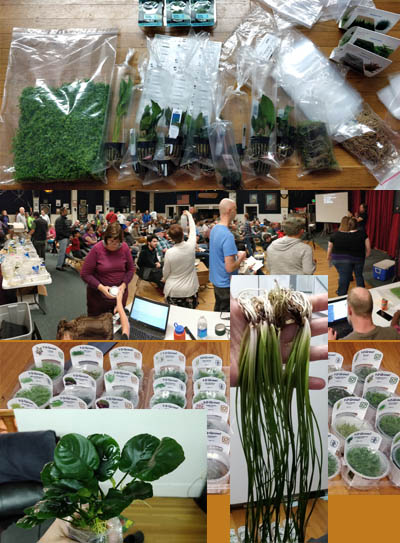 Thanks to everyone who attended our annual plant and fish auction this November. We had unexpectedly-high turnout and the highest overall income from a plant auction ever! Plus, people got some species and cultivars never seen around these parts before.
None of this would have been possible without the massive donations from Florida Aquatic Nurseries, Aquarium Co-Op, Tropica, Aquarium Zen and a discount from local wholesaler G&H Goldfish.
Likewise, our amazing crew kept everything moving smoothly, from the never-tiring runners, and recorders, table managers, treasurer and auctioneers. Thank you all!
Posted on Thu, 21 Sep 2017 by Erik
Missed Cory's Puffer Talk? Watch it here!
Cory McElroy has graciously agreed to let us make his puffer presentation from our September meeting available to anyone who is interested, even non-members. Thanks, Cory! And for those in Washington state who still have not joined GSAS, we have over 100 videotaped presentations in our library, available exclusively to our members!
Posted on Tue, 16 May 2017 by Erik
Auction 2017: Thanks to our Donors and Sponsors!

A huge thank-you to our local sponsor stores and national donors for supporting us in our most recent big auction. Please help support them by stopping by and buying their stuff!