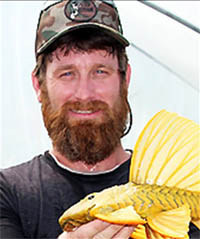 Date: October 13, 6:00 PM PDT (Note early start time!)
Where: YouTube Stream gsas.org/stream
Mike Drawdy, owner of Imperial Topicals of Lakeland Florida, will give us a first hand overview of an example of one of Florida's leading tropical fish farms, specializing in breeding high quality community fish, American and African Cichlids, invertebrates and more. Their 20-acre farm is host to millions of inhabitants, distributed throughout over a hundred ponds and hundreds of breeding vats, which are housed in several large greenhouses.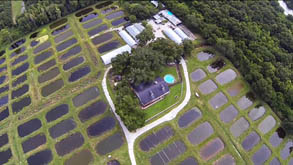 Mike is a third-generation Florida fish farmer, literally growing up on the farm. In addition to breeding livebearers, tetras, catfishes and cichlids, he shares his aquarium fish passion with hobbyists through lectures, YouTube videos and pictures on Facebook. Mike served on the board for the Florida Farm Bureau, and is currently on the Board of Directors for the Florida Tropical Fish Farms Association.
As with previous meetings, we will be taking questions for Mike through the YouTube chat. We will also have the usual club business and updates at the start of the meeting.