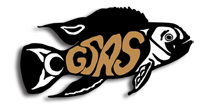 Greater Seattle Aquarium Society
The Greater Seattle Aquarium Society is a non profit corporation, organized under the laws of the State of Washington. The primary purposes of the society are to promote interest in the aquarium hobby, and to provide a forum for the exchange of information among aquarium hobbyists.
New to GSAS? Click here first for more information.
Latest News
Posted on Wed, 24 Jan 2018 by Erik
February 13: Lawrence Kent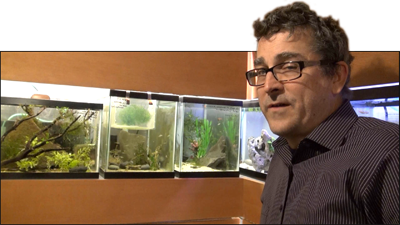 Join us for a lively meeting February 13, 7:30 (social time at 6:30) at our usual meeting location at SPU, with Monthly auction to follow.
Our guest speaker is Lawrence Kent, who we're lucky enough to call our own! For his day job, Lawrence works for the Gates Foundation, traveling around the world (notably Africa and Southeast Asia). But he also manages to take time in those travels to discover and collect tropical fish in the local habitats.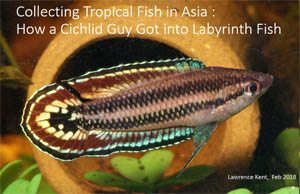 At home, he raises and spawns them in his basement fishroom of 25 or so tanks---You can see this in our 2014 home show (though most of the fish are now different as he moves on to new species challenges!). Lawrence is one of the top participants in the C.A.R.E.S. program (both for GSAS and the country). He has written articles for the big national magazines, and has spoken at several big conventions.
Each one of Lawrence's presentations has been new and unique, and it has been a few years since we last had him speak for GSAS, so we are very excited to have him back. His latest talk is titled How a Cichlid Guy got into Labyrinths.
Posted on Wed, 27 Dec 2017 by Erik
Upcoming 2018 Meetings
Here is the winter/spring lineup of GSAS meetings:
January 9, 2018

Dean Tweeddale - Collecting in Peru

February 13

Lawrence Kent - How a Cichlid Guy got into Labyrinths

March 13

Micro-talks (TBD)

April (Saturday)

Annual Huge Auction

May 8

Ad Konings!

June 12

Gary Lange!
Posted on Sun, 26 Nov 2017 by Erik
Plant Auction: Thanks!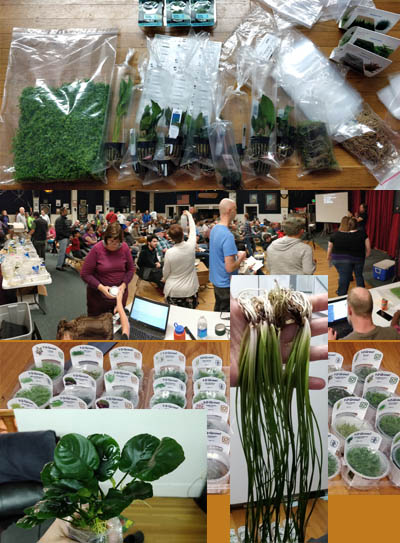 Thanks to everyone who attended our annual plant and fish auction this November. We had unexpectedly-high turnout and the highest overall income from a plant auction ever! Plus, people got some species and cultivars never seen around these parts before.
None of this would have been possible without the massive donations from Florida Aquatic Nurseries, Aquarium Co-Op, Tropica, Aquarium Zen and a discount from local wholesaler G&H Goldfish.
Likewise, our amazing crew kept everything moving smoothly, from the never-tiring runners, and recorders, table managers, treasurer and auctioneers. Thank you all!
Posted on Tue, 16 May 2017 by Erik
Auction 2017: Thanks to our Donors and Sponsors!

A huge thank-you to our local sponsor stores and national donors for supporting us in our most recent big auction. Please help support them by stopping by and buying their stuff!