Why Join the Greater Seattle Aquarium Society?
The Greater Seattle Aquarium Society is a non profit corporation, organized under the laws of the State of Washington. The primary purposes of the society are to promote interest in the aquarium hobby, and to provide a forum for the exchange of information among aquarium hobbyists. To this end, the club has a number of benefits, both to its members and to the community in general. Read on for more!
The GSAS Community
Our Members
GSAS was founded in 1971 and as of this writing, GSAS has over 300 members, most of whom live in the Seattle area, but some of whom commute to our monthly meetings from elsewhere in the Pacific Northwest. Our collective experience runs from the young beginners to seasoned professionals (and even seasoned beginners). Some members keep a single nano aquarium; others have thousands of gallons of fishroom aquaria. We are from all walks of life, and all different ages!
Airstone: Our E-mail Forum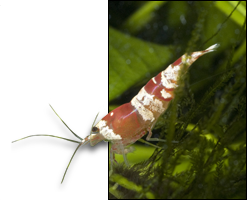 We have three e-mail lists, free to members and non-members alike. One is a large, high-traffic monstrousity called Airstone. It's a great place to get answers to questions about just about anything. But it can sometimes be a bit daunting at first (and for that matter, long-term!).
There's also a low-volume list just for announcements, and a third for off-topic discussions.
Who's Running This Show?
The various functions of the club are handled by our board and committee chairs.
Nearby
There are some other clubs in the area, some specialized in other areas GSAS does not cover.
Meetings
Probably the most important function of our club are our monthly meetings, which usually occur on the second Tuesday night of each month from September through June, starting at 7:30 PM and ending between 9:30 and 10. Non-members are always welcome at our meetings, free of charge.
The meetings usually begin with a quick introduction, maybe some awards, and then feature an hourlong presentation by either a member or special guest. For an idea of topics, take a peek at our archives.
Auctions
After the main presentation, there is a smallish auction (45 minutes ~ 1 hr) of member-supplied fish, plants and dry goods. Sometimes the guest speaker brings unusual items as well.
In lieu of the April and November meetings, we instead hold two large auctions. The entire meeting is devoted to the auction, and more: the General auction now takes up an entire Saturday, and drew enough people we had to move to a large church gymnasium! These two meetings are the fundraisers for much of our yearly operating budget.
We have a set of unified guidelines for both sellers and bidders at our auctions.
Parties and Special Meetings
In December, the monthly meeting is a big holiday party, complete with gift exchange and our game FISHO that sounds worse than it is. In the middle of the summer, the club holds a picnic to tide everyone over until September. Finally, there is the occasional famous speaker we fly across the country and like so much that we convince them to do a second, more informal, presentation at a relaxed alternate venue (member's home, library meeting room, sports bar, etc.).
Club Resources
Northwest Aquaria, Our Newsletter
As long as GSAS has been around, so has Northwest Aquaria, our monthly newsletter. It's gone through many changes. For the past 10+ years it has been edited by Steev Ward, and features reports on recent events, upcoming announcements, and member-written articles. The entire 40-plus year back-catalog is available to members online for free (guests may browse the indexes of articles and covers).
Library
We have a cart full of books and videos, available for check out to members at most meetings. Thanks to Amit, our librarian extraordinare, you can browse the catalog online, and even reserve a book.
Videos
Many of our meeting presentations have been videotaped, edited, and burned to DVD in our library. Some of them are further available for exclusive download or streaming by members. We are probably one of the few clubs in the country that do this.
PAR Meter
After hearing Tom Barr speak on light levels in the planted aquarium in 2011, GSAS purchased its own PAR meter. And after having its performance verbally trashed by an LED lighting expert a few years later, we got its sensor upgraded! Members may check it out by completing a form.
Sponsors and Discounts
A number of Puget Sound fish stores offer 5-20 percent discounts to GSAS members when you show them your membership card.
Contests/Challenges

GSAS holds a number of interesting competitions and award programs, including an annual Home Show -- contestants are invaded by judges and documentarians, and results shown at a meeting; ongoing Breeders Award Program (BAP) and Horticulture Awards Program (HAP) -- reproduce fish and plants, earn certificates. In addition, HAP participants have a shot at a free plant of the month identification challenge.
There are other contests held from time to time, such as bowl shows, article-writing and fish rearing.
Now Join!
If the above seems interesting to you, why not come to a meeting or join one of our e-mail lists? Both are free. And if you find it worthwhile, consider joining GSAS as a member!