2019 T-Shirts Available
Our 2019/2020 T-shirt, designed by famed Seattle muralist Ryan Henry Ward, are available for purchase...now in blue!
Price: $15 + $8 shipping (USA Only)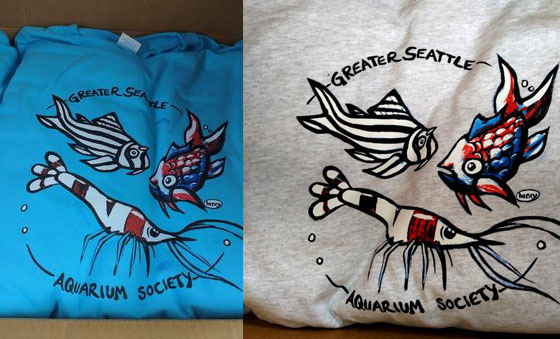 Online price includes shipping (USA Only, please), so please include your proper address at checkout! You can also purchase them without the shipping at our monthly meetings.
Update 12/8/2020 - We now have all sizes available in blue + the larger sizes still available in gray.