July 20th: Dr. Anthony Mazeroll - Water Quality
Posted on Sun, 04 Jul 2021 by Erik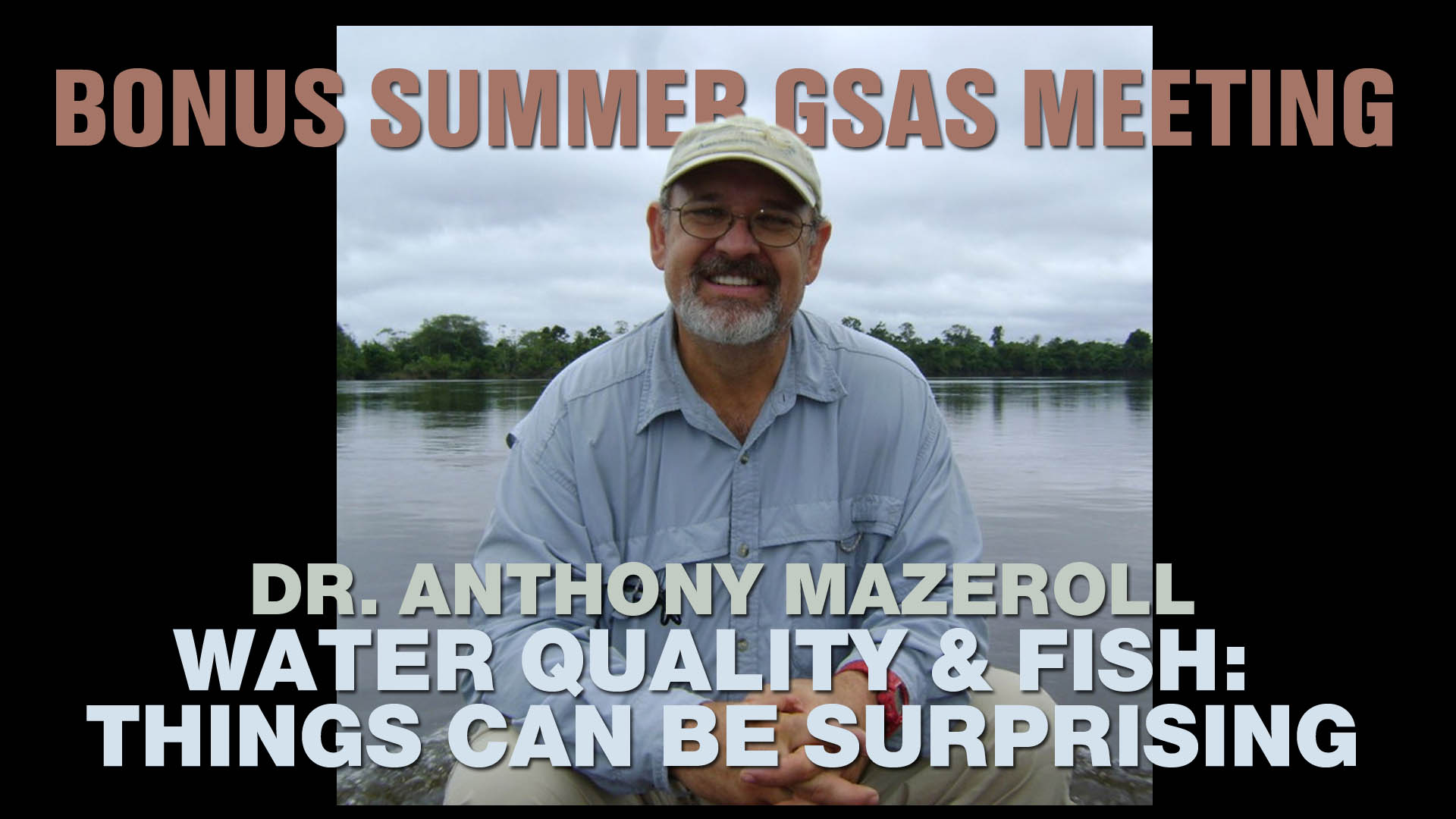 Tuesday, July 20th, 7:00 PM PDT
Livestream at gsas.org/stream
That's right, it's a bonus presentation! Normally the club is completely on vacation during the summer (though members, check your e-mail for the picnic info on the 10th!). But we're pleased to present a bonus summer livestream from Dr. Anthony Mazeroll, Director of the Amazon Research Center for Ornamental Fishes in Iquitos, Peru. Dr. Mazeroll was one of the last pre-pandemic live speakers, and we're happy to have him return to talk on water quality.
---
Dr. Anthony Mazeroll received his Ph.D. from Northern Arizona University in the field of zoology. He has spent decades studying fish around the world. He is a recipient of a Fulbright Research Fellowship to Jordan. He has been at Soka University of America in Aliso Viejo, CA, since 2002. In 2006 was nominated by his students to Who's Who among American Teachers. He has been keeping fish since the age of 8, and currently has a 2-car garage converted into a fishroom, as well as a 500-gallon Peruvian Amazon biotope tank in his living room filled with fish that he collected!
Currently, he splits time between California and Peru. At Soka, Dr. Mazeroll teaches courses in sustainable aquaculture, aquatic conservation, freshwater and marine biology. He began working in the Amazon in 2004, and currently is the Executive Director of the Amazon Research Center for Ornamental Fishes in Iquitos, Peru. The research center, almost entirely self-funded, is focused on the conservation, ecology and sustainable breeding of Amazonian ornamental fishes. Dr. Mazeroll has been an invited lecturer in Japan, Cambodia, Peru, Costa Rica and throughout the United States. A prolific scholar, he has won tens of thousands in research grants to support his study of ornamental fishes in the Peruvian Amazon, the work of talented students interested in learning more about this fascinating region.