Plant and Fish Auction Saturday November 12th!
Posted on Sun, 16 Oct 2022 (updated Tue, 08 Nov) by Erik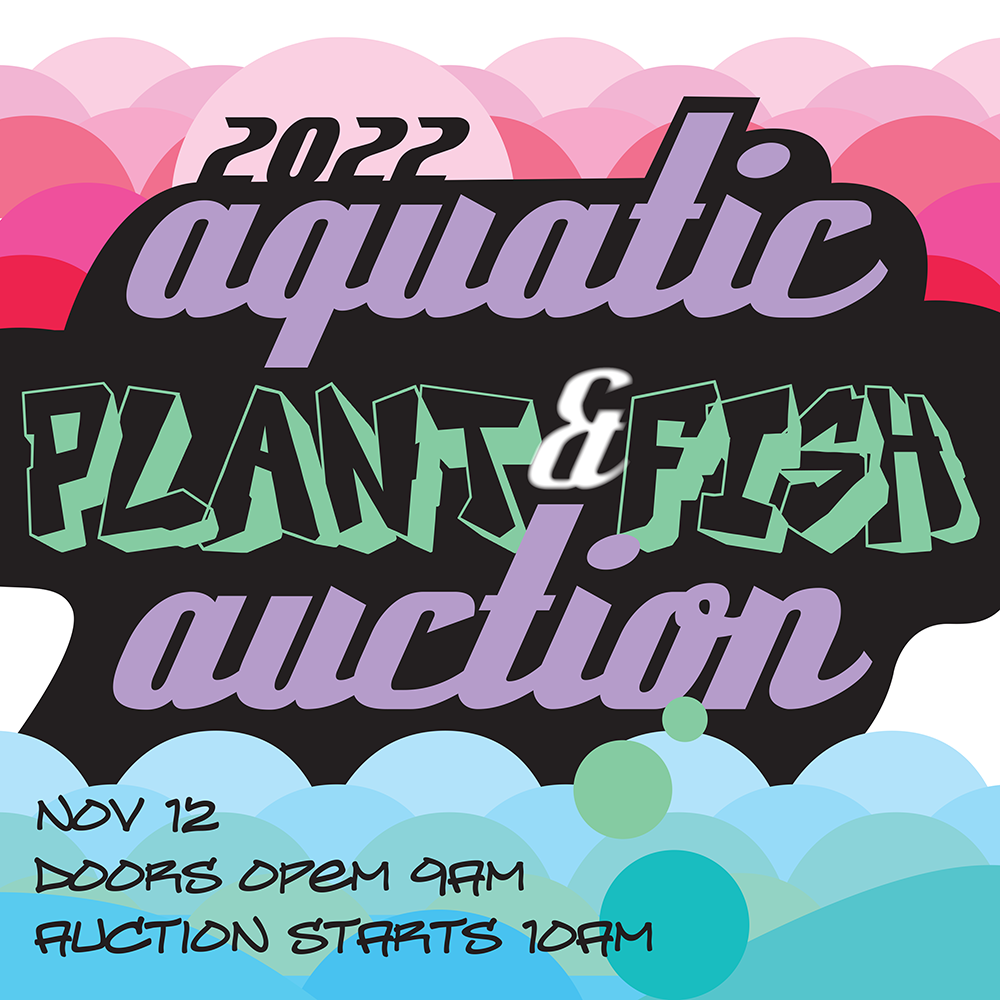 TL;DR: Saturday November 12th, 10AM, White Center Eagles.
Plants, Fish and other Live Things
We are cashless -- cards only, please!
Proof of COVID vaccination required, masks optional but encouraged
For the first time since 2018, it's the return of the GIANT GSAS Aquatic Plant and Animal Auction. We did a little one last year, this time we're back back back! All the best cuttings and spawns from GSAS members, plus a generous order of plants from Florida Aquatic Nurseries.
Like last April's event, we will be holding our this auction at the White Center Fraternal Order of Eagles, 10452 15th Ave SW, Seattle, WA 98146. It's super easy to get to from 99/509, and fairly close to I5 as well. Tons of parking right in the lots there, and no stairs. Lots of lunch options close (though we will have pizza slices available).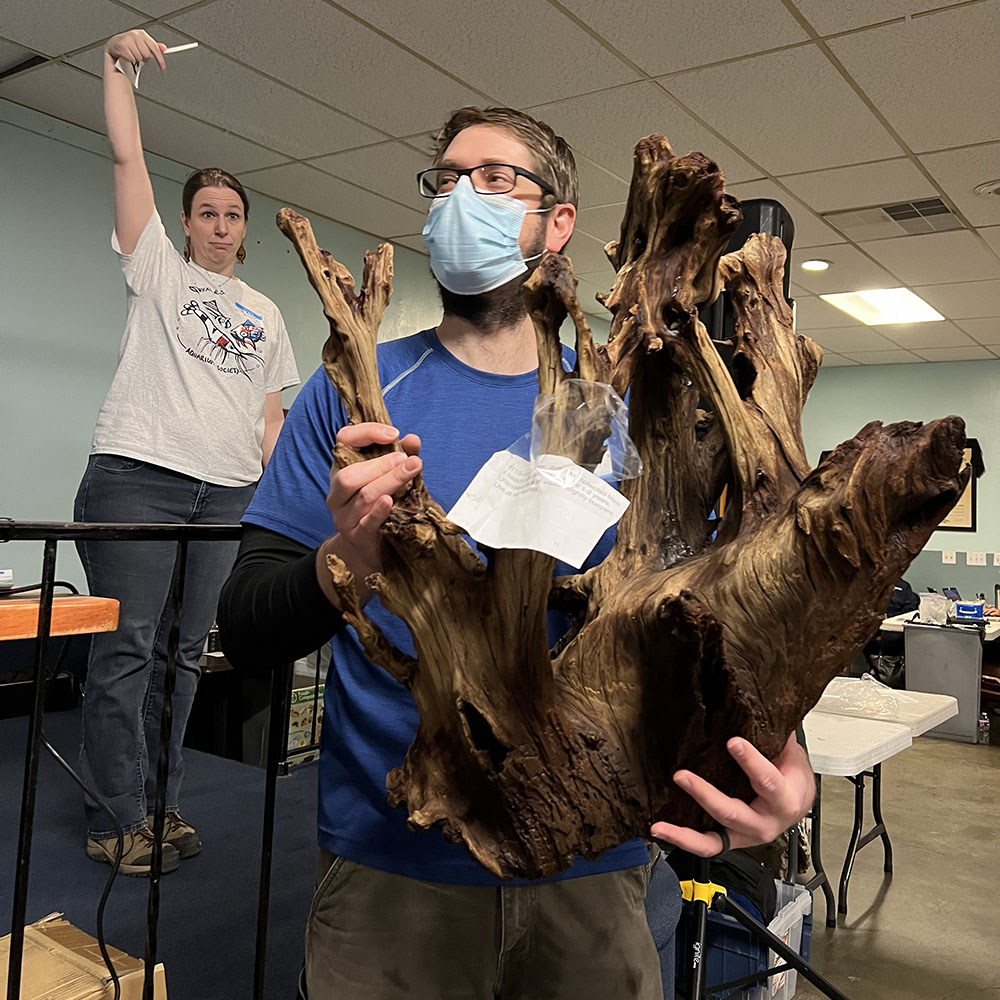 Bidding starts at 10 AM, preview and setup at 9. We go until everything's gone (likely early afternoon). Please read the auction guidelines for more information. If you are a member, please pre-register your items. The board has even approved a one-time bump of the seller split to 70% (normally it's 60%)!
Will there be more giant logs like this? Not unless it's got a live plant attached to it! Check Airstone and our Facebook page for updates and photos of the order and what members are bringing!
Non-members are always welcome to bid -- spread the news, print and hang the amazing poster from Amit! Volunteer to be a runner or recorder for a stretch.
Hope to see our entire membership there on the 12th!