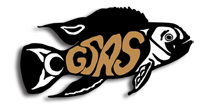 Home Show registration - still a couple spots open!
Posted on Mon, 08 Oct 2018 by Mike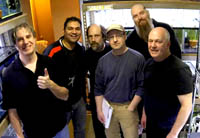 The Home Show 2019 has a couple spots still open for registration at gsas.org/homeshowform.php.
Want to show your tanks? One gallon to infinity; all are welcome!
It's simple: Six of us, a videographer (Erik), photographer (Steev), Chair (Mike), and three judges, come to your house for about 30-45 minutes on the weekend of February 9-10th. You show off your tanks and we ask questions. Results are shown at a meeting in the spring.
Categories for this year are still being decided, so the possibilities are endless for you to create... we could look for minimalism, maximalism, middle-ground, high tech, low tech, on-a-budget aquariums, fitting into the space (apartment, tiny house, etc).
If you'd like an idea of how much fun it is, see previous years here.
Mike Ward
2019 Home Show Chair