January 8th: Eric Thomas - Corydoras Stress Suicide!
Posted on Thu, 20 Dec 2018 by Erik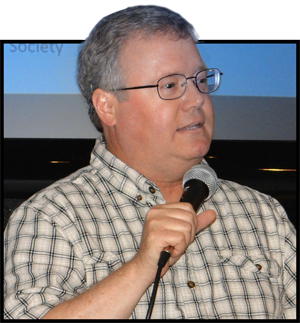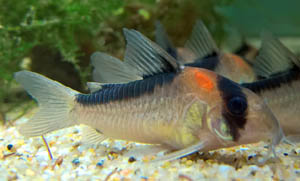 January 8, Otto-Miller 109, 7:30 PM
speaker is Dr. Eric Thomas, who will be giving a talk entitled I'm Dying to Get Out of Here! Self-induced Mortality in Stressed Corydoras Catfish. The presentation examines the phenomenon of self-poisoning of cories when they are stressed and confined in small volumes of water.
Dr. Thomas has been keeping fish since the late '60s (when he was 8). Eric and his brother Bill bred mouthbrooding cichlids as members of the now-defunct Tri-City Aquarium Society of Southern California. He dreamed of a career of either breeding endangered species of fish or designing toys for Mattel.
Professionally, Eric is an associate professor of Biology at University of the Pacific in Stockton, California where he primarily focuses on cutaneous pheromone production in frogs. On the hobby side, his interests lie in breeding catfish, primarily Corydoras and Loricariids. He keeps over 40 species in 24 aquaria, operates a YouTube channel and a Facebook Page, is a moderator on Planet Catfish and program coordinator for the Sacramento Aquarium Society.
Stay tuned after the talk for our usual Monthly Auction, which may include some of Eric's catfish.