Club T-shirts available, now in blue!
Posted on Tue, 08 Dec 2020 by Erik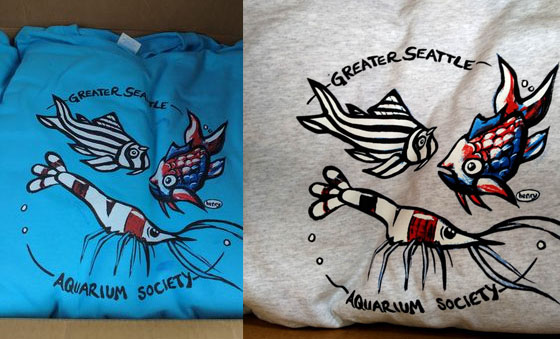 We ran out of small and medium sizes of our 2019 shirt, and rather than just reprint more in gray again, we did a run with a new color - blue! Same great design by Ryan Henry Ward of Seattle mural fame, but now with a beautiful aqua-background. Because we can't meet in person, we'll ship you one for a few bucks extra. Go to https://gsas.org/t-shirt.html to order.