September 13th (MONDAY) - Bailin Shaw - aquascaping
Posted on Sun, 29 Aug 2021 by Mark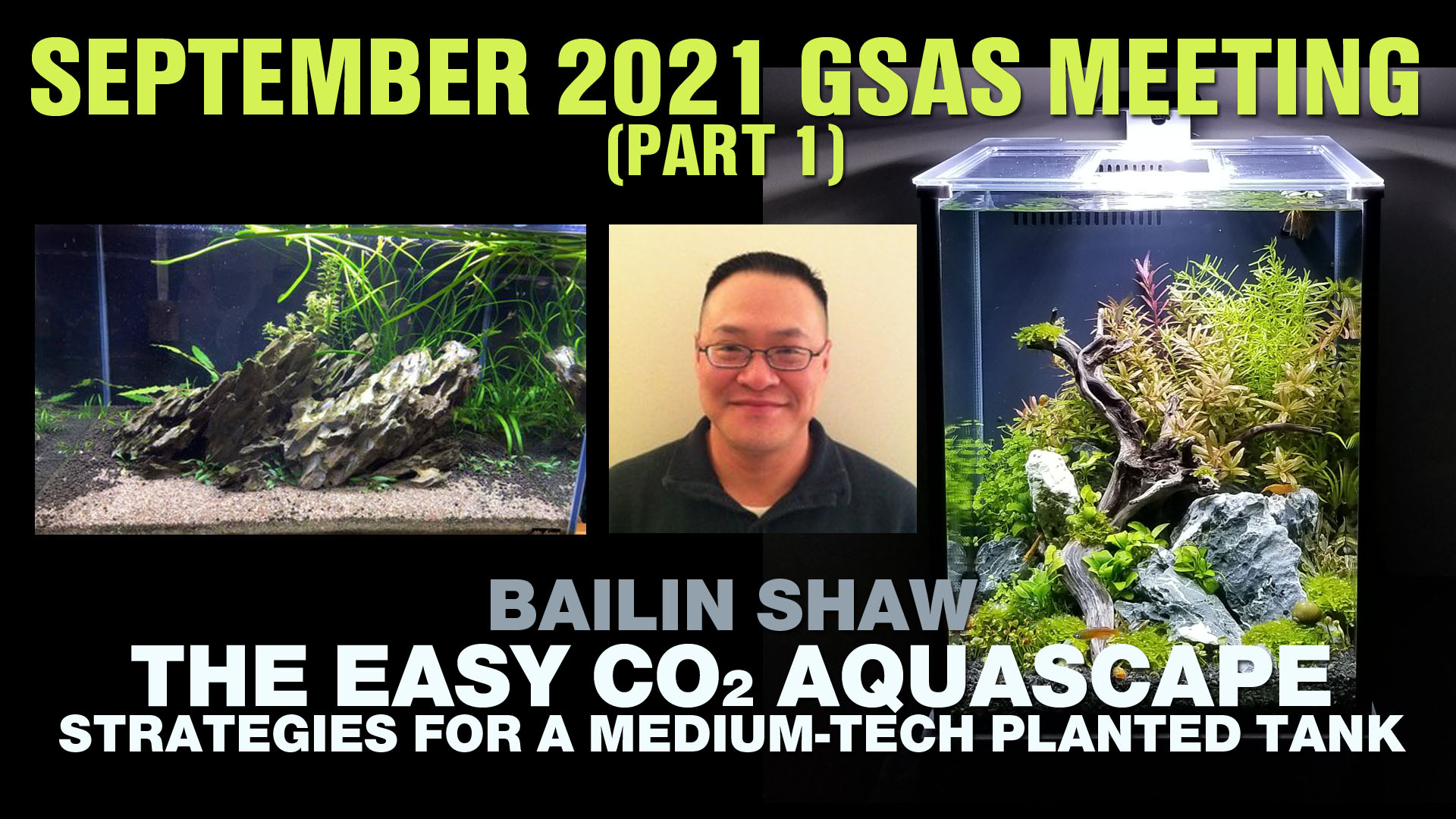 Tuesday, September 13th (MONDAY!), 7:00 PM PDT
Livestream at gsas.org/stream
[Though we are planning on an in-person meeting for September, our speaker is presenting remotely, so we're going to it as a livestream like the last year and a half. Join us the next day at SPU for an in-person social meeting and small auction, details to follow.]
Bailin Shaw last visited Seattle when we hosted the Aquatic Gardeners Association (AGA) in 2019. Many of you may remember his hands on presentation for developing "Wabi Kusa". Bailin currently serves as the president of the Chicago Aquatic Plant Society and is a board member of the AGA. A hobbyist for over 35 years, he has been keeping tanks on and off since he was young. He's been involved in the planted tank hobby since 1997. He was one of the founding members of the Oklahoma Aquarium Association, the Dallas-Fort Worth Aquatic Plant club, and the New England Aquatic Plant Society.
Bailin has published in a number of tropical fish hobby publications (including Amazonas), and has chaired numerous aquascaping competitions. He works as a scientist when not playing in his fish tanks.
Bailin's presentation will be The Easy CO2 Aquascape - Strategies for a Medium-Tech Planted Tank. We hope you can join us in the livestream, and ask questions for Bailin in the chat.