September Meeting - Gary Lange - The Most Amazing Rainbowfish + Bonus
Posted on Fri, 12 Aug 2022 by Erik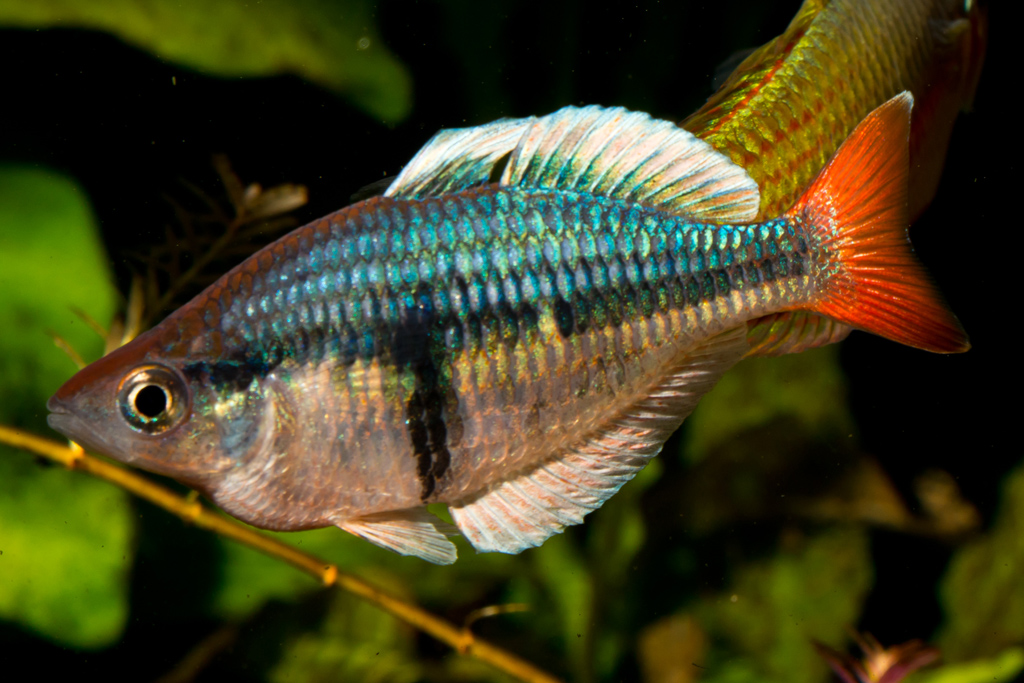 Tuesday, September 13th, 7:30 PM (6:30 PM Social)
SPU, Otto Miller Hall Room 109
Proof of vaccination required, masks encouraged
Bonus talk Monday June 12th, 7:30 PM, same place -- see below for info.
Our first meeting of the 2022-2023 season will feature Rainbowfish expert Gary Lange, returning to Seattle for his fifth visit! On Tuesday the 13th, Gary will speak on his pursuit of The Most Amazing Rainbowfish. Here is what Gary has to say about his presentation:
In our pursuit of this amazing rainbowfish we used planes, a Ferry Boat (yes a ferry boat), Cars, Taxis, Motorcycles and a giant Dump Truck! Whatever it took to complete our mission! Oh and then there was that 18 foot boat with twin 40 HP motors to head alongside the shoreline fighting 4 foot ocean waves. Our 7th trip to West Papua was indeed lucky as we brought back four species that will almost for sure see commercial production. Two of them are perfect for that midsized, planted aquarium. Move over praecox and boesemani!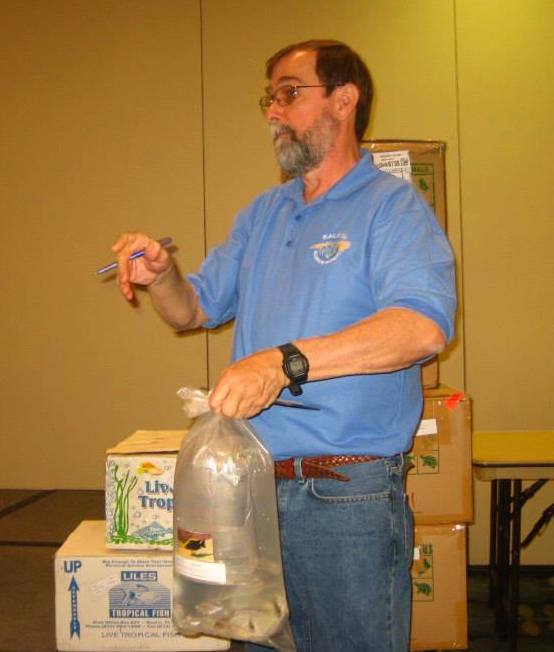 We'll also have our usual meeting stuff: HAP and BAP awards, announcements, and a lively monthly auction for which Gary is bringing rainbowfish eggs! (Pre-register YOUR stuff here.)
But that's not all! Join us in the same room on Monday September 12th (one day earlier) for a bonus informal gathering in which Gary will present another talk entitled The Blood, Sweat and Cheers of 105 Days of Chasing Rainbowfish in New Guinea. Gary says about this talk:
Since 2005 I have been fortunate enough to make seven trips to West Papua. We have brought back species that haven't been in the hobby as well as some fifteen brand new species of rainbowfish! I'll take snippets from each of those trips showing you the wonderful fish found and some of the difficulties encountered to collect them.
Gary may have eggs to sell at the bonus presentation as well. We can never be sure!