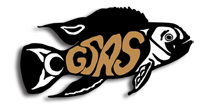 GSAS: June 13th Meeting: Rachel O'Leary
Posted on Wed, 17 May 2017 by Erik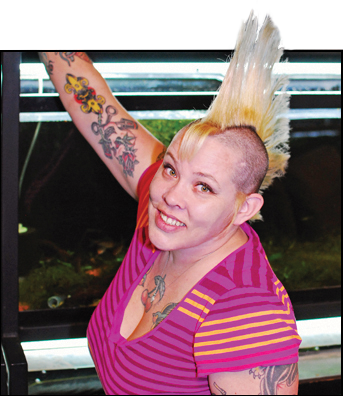 We are thrilled to have Rachel O'Leary from Mount Wolf, PA as our June speaker.
Rachel is an unmistakable personality within the aquarium hobby. In addition to speaking all around the country and the world, she provides freshwater aquarium livestock, plants, and aquascaping materials from around the globe, personally interacting with every customer. Rachel produces educational content on her YouTube channel, including species spotlights and informational tips for the avid hobbyist. Rachel is a frequent contributor to Amazonas magazine and The Aquatic Gardener. She also wrote a book with co-author Mark Denaro entitled The 101 Best Freshwater Nano Species. Rachel has spent the last 15 years studying invertebrate husbandry, aquascaping, and breeding practices. Rachel's fish room consists of over 100 tanks ranging from 10 to 220 gallons, with a focus on nano species as well as dwarf Asian hillstream species and 3,000 gallons of outdoor container gardens used for breeding fish.
Rachel will present her main talk on Nano Fish on June 13th, usual time and place (Otto-Miller Hall, SPU campus, 7:30 meeting start, 6:30 social time). She will also present a second talk on shrimps and other invertebrates Monday the 12th, 6:00 PM at the Greenwood branch of the Seattle Public Library.