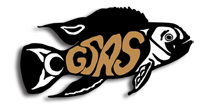 GSAS: GSAS Picnic July 8th
Posted on Wed, 14 Jun 2017 by Deb
Where: Lower Woodland Park Shelter #3 (map/directions)
When: July 8th, 2017 10am - 3pm (or longer if people like - we have the site all day)
GSAS will be providing burgers (both beef and salmon), all beef hotdogs, and a variety of drinks. Please bring a dish to share!
We will also be having our plant exchange. Trim up some plants out of your tanks and bring them to the picnic. We will draw numbers and everyone will get a chance to choose something from the table. No live animals please - the weather is usually not kind to them.
Volunteer help for grilling is always appreciated. Let me know if you'd like to take a turn at the grill or help out in another way.
RSVP to me personally. This helps to make sure we have enough food for all that attend!
Deb Alverson
Picnic Chair