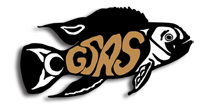 Annual Auction April 21 at Bitter Lake Community Center (NEW)
Posted on Sun, 18 Mar 2018 by Jay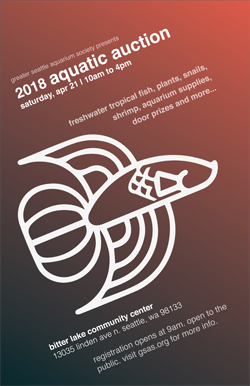 It's that time of the year, GSAS is having their HUGE Annual General Auction – Now is the time to stock up on tropical fish, plants, food, and equipment of all kinds. Items are offered by members as well as from major national donors and local sponsor stores. Admission is free and open to the public. Members are allowed sell items but anyone can bid and join in on the fun, so come join us!
Saturday, April 21st, 2018
Doors open at 9:00am.
Auction starts at 10:00am and lasts until roughly 4:00pm
This year's NEW location is:
Bitter Lake Community Center
13035 Linden Ave N.
Seattle, WA 98133
Please feel free to print out our poster and help advertise our biggest fundraiser of the year!