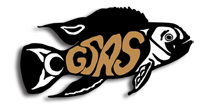 GSAS Picnic July 28th
Posted on Fri, 29 Jun 2018 by Deb
Date: July 28th, 2018
Place: Lower Woodland Park Shelter #3 (map/directions)
Time: 3pm-7pm or so
The super awesome GSAS Family Picnic is coming up at the end of July so mark your calendar now! The club provides beef burgers, hot dogs, salmon patties, and all the fixins along with water and various sodas. Please bring a side dish to share with everyone.
We will also have our annual Picnic Plant Swap. Bring cuttings of plants to add to the pile and we'll all take turns choosing something new to take home. No live fish or other aquatic animals. please
Please RSVP either on Airstone or to me personally so I can make sure and get enough food and drink.
See you all soon I hope!
Deb Nicol